The roof over your home is one of the most critical components of your entire property. It not only keeps you and your family safe, but it also protects mechanical systems and the interior structure of the home.
Because of their importance, complexity, and cost of materials, roofs are a significant investment and an area where skimping on costs is not advised. Nonetheless, when you are in need of residential or commercial roofing, you naturally wonder which are the cheapest roofing options.
Roofing System Options
Roofs come in a wide variety of styles (e.g., gable, mansard, flat) and materials (e.g., asphalt shingles, tile, metal) that are easy to see.
However, roofing systems consist of more than just visible roofing. A roof system includes:
Roof covering/roofing materials
Roof deck
Underlayment
Flashing/drip edge
Ventilation
Cheapest Roofing Materials Ranked
Given that the roofing materials used as roof covering can make a significant contribution to the home's overall aesthetic, most homeowners understandably focus on that element, leaving the rest of the "invisible" decisions to their roofing company to decide.
Roofing materials also have a high degree of variability when it comes to features, styles, and costs. Homeowners working with a roofer are wise to understand their options and the associated advantages and disadvantages before making any decisions. So if you're in the market for a new roof and want to find out what the cheapest roofing options are, you're in the right place.
Here is a general overview of roofing materials arranged by cost from lowest to highest. (Order is based on the lowest cost in the range for that roofing material)
1. Asphalt Shingles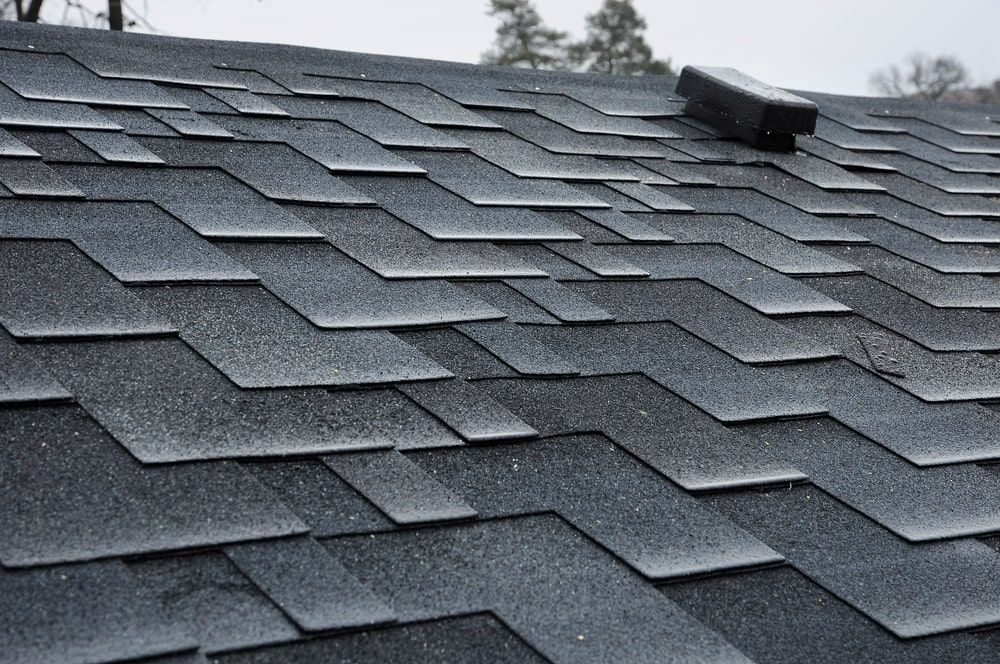 Asphalt shingles are the most common roofing material used in the US due to their lower cost and ease of installation. They are generally the most affordable option, though the cost can vary widely depending on the exact type of shingles used. In addition, most roofing services agree that shingle roof repair is among the easiest.
2. Metal Roofing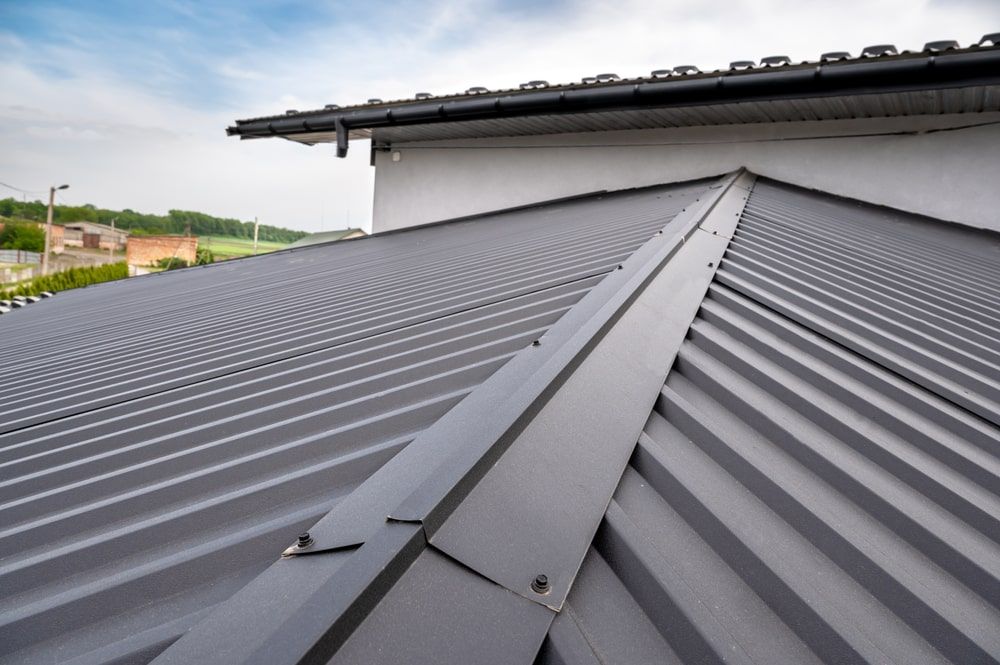 Metal has become an increasingly popular material for residential roofs. While metal roofing can be more expensive than asphalt shingles or rolled roofing, it offers durability and longevity that can make it cost-effective in the long run. No longer just flat sheets of steel used on commercial buildings, metal roofing materials are now available in a variety of styles and profiles. Metal is weather and fire-resistant, durable, and has a long expected lifespan of 40-70 years.
3. TPO Roofing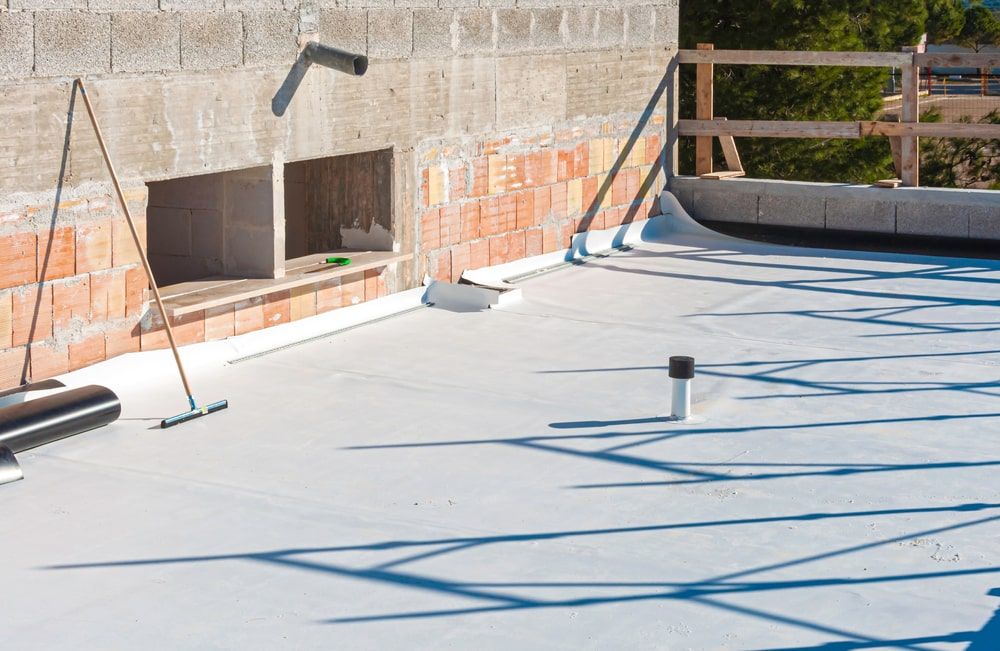 TPO roofs are made of flexible membranes made from ethylene propylene rubber that come in two thicknesses and different widths and lengths. This material is relatively new to use in residential roofs, but it is known to have a long-expected lifespan. They are commonly used for flat roofs and commercial roofing.
4. Concrete Tile Roofing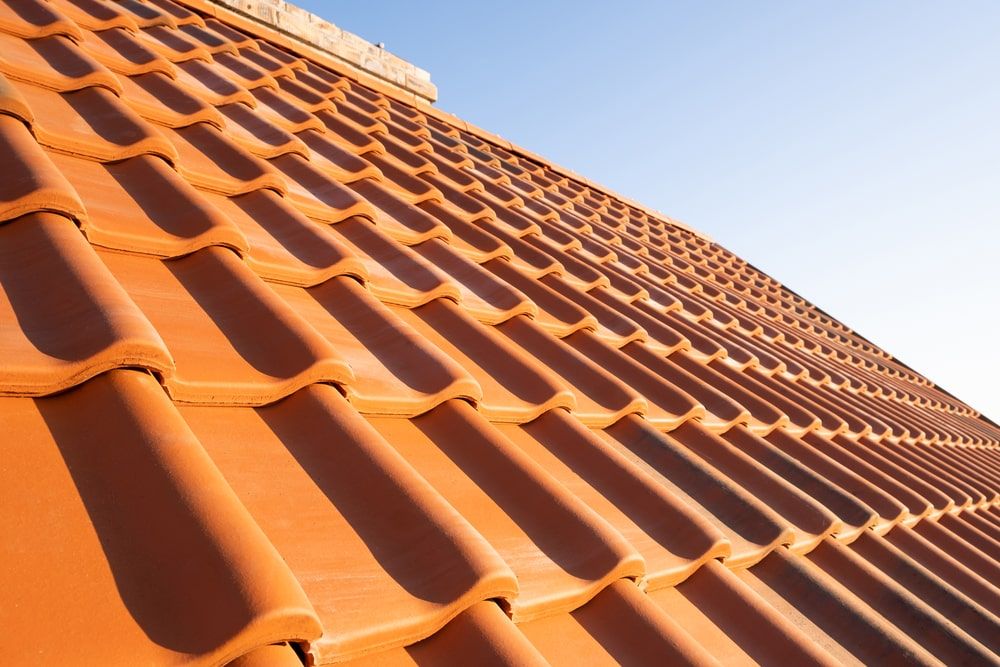 Concrete tiles can mimic the look of wood shakes or clay tiles. They are durable and fire-resistant, but they may require special roof construction due to their heavy weight. They are also generally more expensive than asphalt shingles and other roofing options.
5. Clay Tile Roofing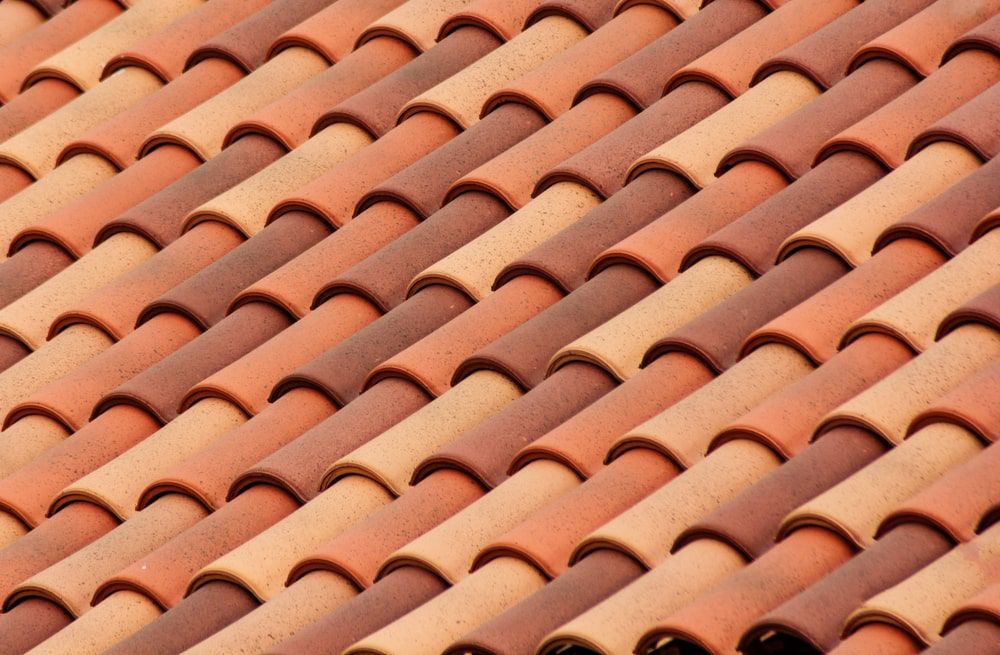 Made of natural clay, clay roof tiles are often seen on Mediterranean-style homes, though there are newer options that resemble wood shakes or slate. However, they tend to be more expensive than other roofing materials due to their high-quality and specialized installation requirements
Conclusion - What Type of Roof is the Cheapest
Asphalt shingles are generally the cheapest option as they are not only one of the cheapest roofing shingles but also one of the cheapest types of roof to install. Metal roofing can also be an affordable alternative as well.
What is the Most Expensive Roof Material
High-quality natural slate, copper, clay or terracotta tiles are among the most expensive roofing options. These materials stand out for their unique aesthetics, longevity, and performance.
Cheapest Roofing Options
In addition to choosing a cheap roofing material, certain techniques may help you save on costs when it comes to your roof installation project.
1. Roof Deck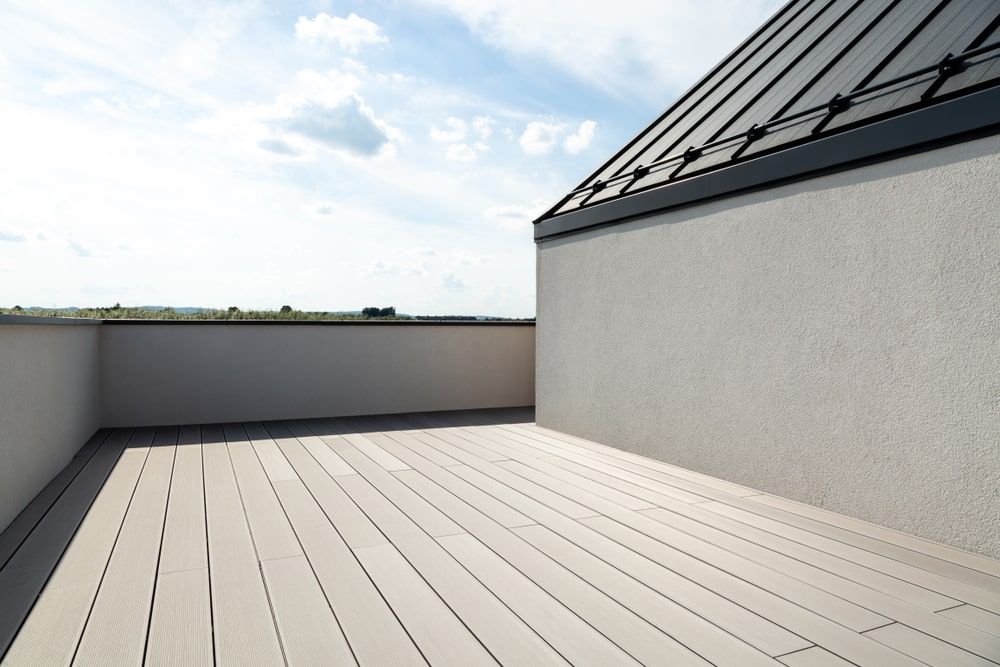 The roofing materials rest on top of the roof decking, which is also sometimes called sheathing. Roof decking is typically made of wood. Prior to the invention of plywood, plank decking made up of long, rectangular wooden boards was used. Now, sheet decking is used. This can come as either oriented strand board (OSB) or plywood.
The type of decking used in a roof replacement or roof repair can have an impact on the overall cost.
2. Underlayment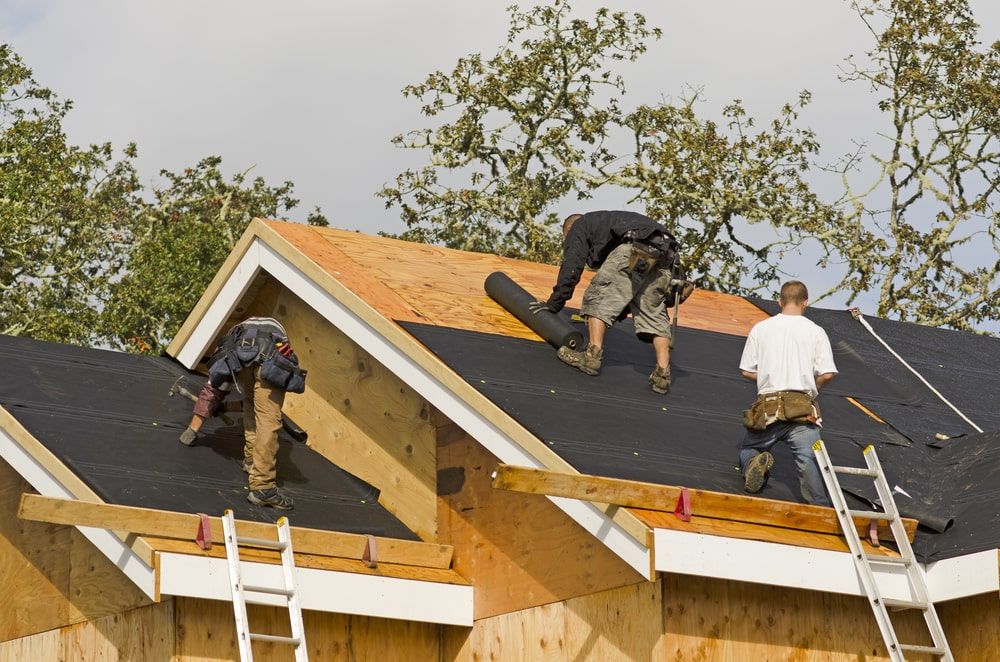 According to Owens Corning, "Roofing underlayment is what lies between the shingles and the roof sheathing, or roof deck, which is typically either plywood or OSB. It's installed directly on the roof deck and provides a secondary layer of protection from the elements, including rain, snow, and wind."
There are two types of underlayment - felt and synthetic. Each type of underlayment has its own pros and cons. From a cost standpoint, felt is typically the more affordable option.
4. Roof Flashing and Drip Edge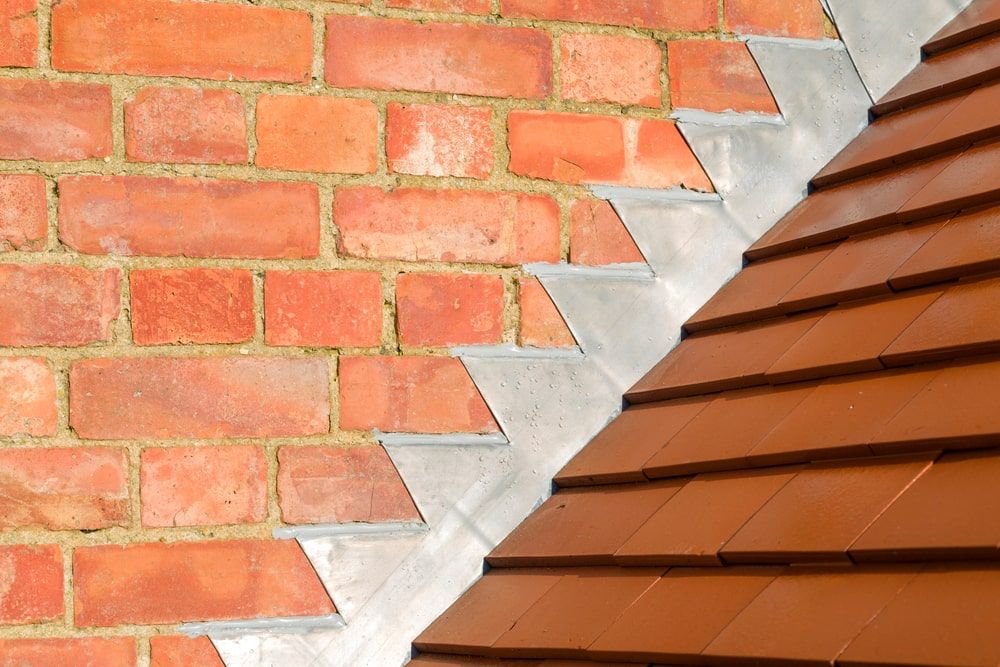 Roof flashing is a thin layer of metal that is installed by roofers to direct water away from roof areas like the sidewalls of dormers, chimneys, and skylights.
Drip edge is similar to flashing but is designed to keep water away from the fascia and from seeping under the roofing materials.
4. Roof Ventilation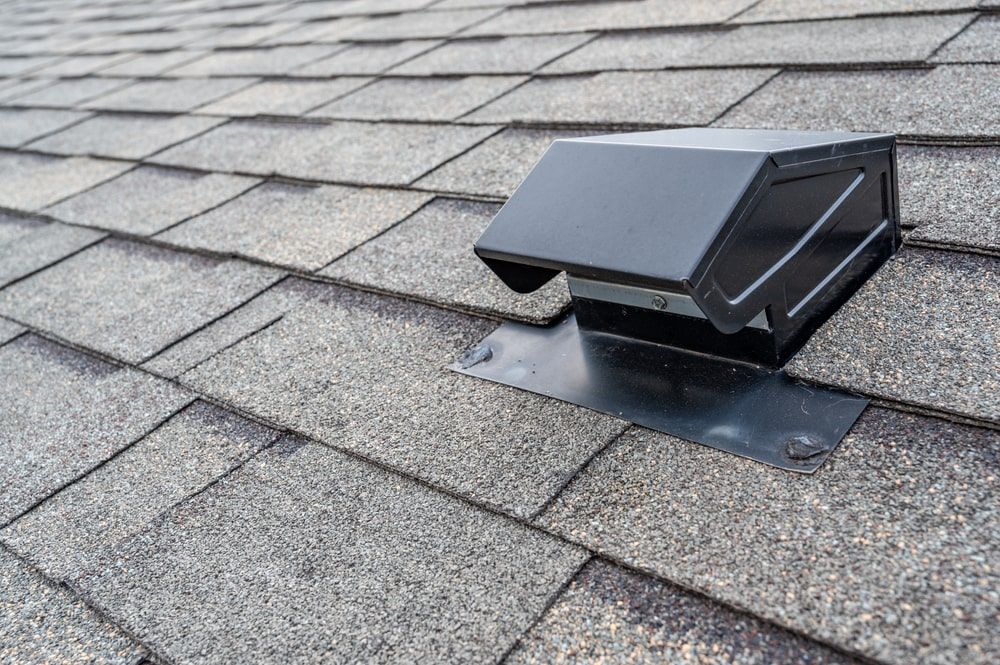 Ventilation in roofs is critical. Roof ventilation is designed to allow air to flow through the attic space. It keeps the atmosphere inside the home comfortable, and it also helps to prevent moisture from accumulating inside the attic, which could lead to damage.
What is the Easiest DIY Roofing
The easiest DIY roofing materials include asphalt shingles, metal roofing, and synthetic roofing materials. These options are relatively user-friendly, lightweight, and often designed for straightforward installation with basic tools and techniques. However, DIY roofing can still be challenging and potentially hazardous, so it's essential to prioritize safety, follow manufacturer guidelines, and consider professional assistance if needed.

The Best Residential and Commercial Roofing Company Near You
Northpoint Roofing Systems is proud to be a National Award Winner with Best of the Best, and we are honored to have gotten hundreds of positive reviews from our many satisfied customers. With locations across the country, we have extensive experience enabling us to adapt our services to your situation. Not the other way around. We look forward to demonstrating our commitment to service and quality to meet all your roofing services needs. If you are looking for cheap roofing, we can help you navigate the options and find the right one for you.
Our service areas include:
(Woodstock, GA) Cherokee County
(Newnan, GA) Coweta County
(Lawrenceville, GA) Gwinnett County
We offer free roof inspections using drones and the #1 rated artificial intelligence software specially designed for roofers.
Working with Our Roofing Company is Simple:
Schedule an appointment to have one of our FAA licensed drone pilots perform a FREE drone inspection over your home to obtain measurements and photographs of your entire roof.
Have a conversation with one of our residential or commercial roofing teams to discuss the next steps and how to navigate through the insurance process if storm damage is present.
Choose roofing materials with guidance from our roofing expert, who can explain the options from the roofing products we use from the top two manufacturers in the industry.
We install the roof, using the highest standards of craftsmanship. Our care and competency are evidenced by the fact that we placed in the top 1% of roofing contractors in the country!
Warranties give you peace of mind, knowing that your roof is installed properly with the best materials available.
Northpoint Roofing Systems has experience working with homeowners insurance, and we can walk you through the steps and ensure that your insurance claim goes as smoothly as possible. We can also work with you to obtain affordable roof financing if needed.
Contact us today to schedule an appointment.