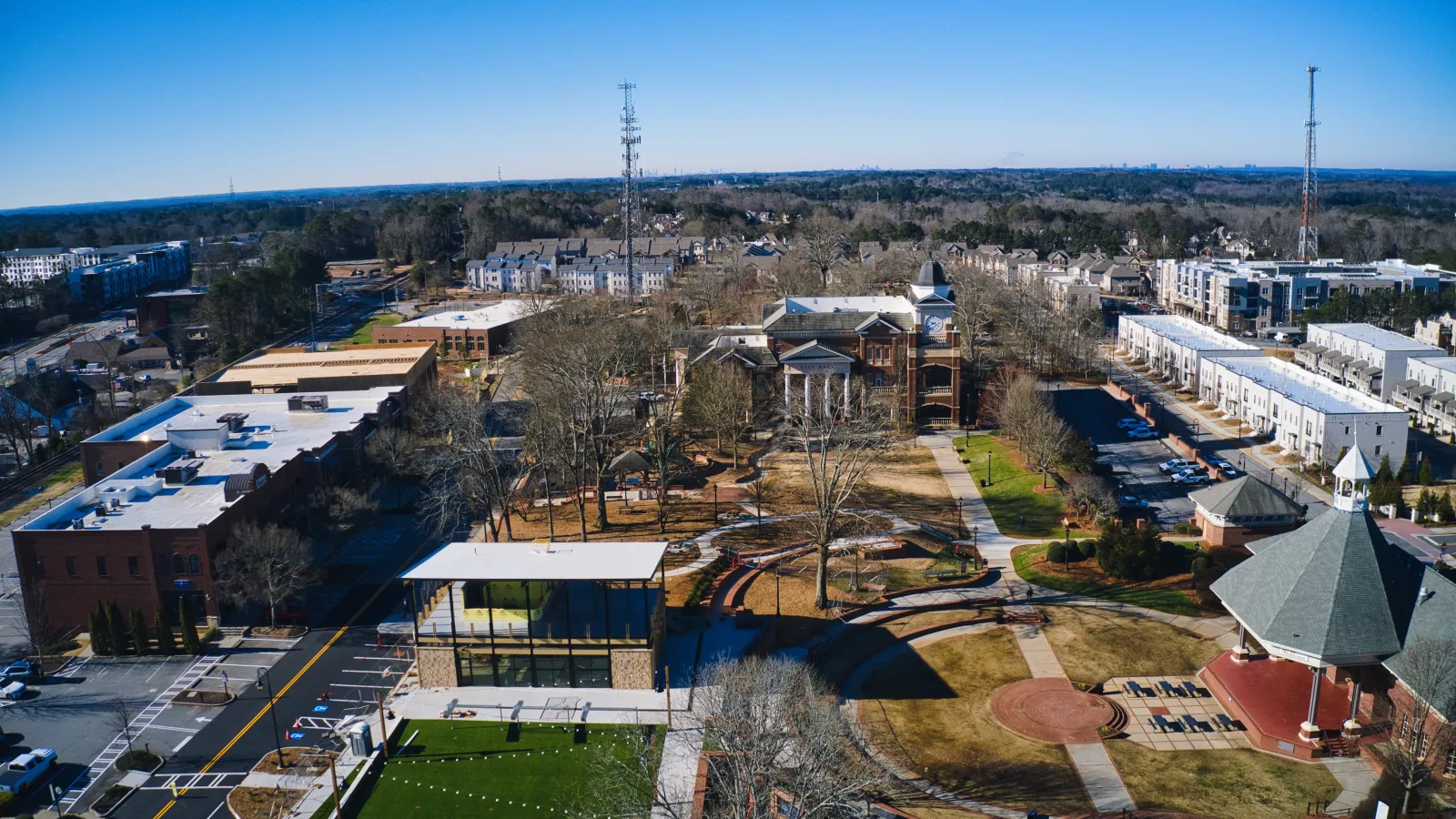 NORTHPOINT OF
LAWRENCEVILLE
Monday - Friday: 9am - 5pm
Saturday-Sunday: Closed
ROOFING COMPANY IN
LAWRENCEVILLE, GA
Lawrenceville is known for its fantastic school system, beautiful parks, and pleasant suburban feel. If you just so happen to be a resident of this charming city, our licensed roofing contractors are here to help. From simple roof repair services to full roof replacement and skylight installation, Northpoint Roofing Systems is the Lawrenceville roofing company you can count on for all your home improvement projects.
RESIDENTIAL ROOFING IN
LAWRENCEVILLE
Our roofing company offers top-of-the-line residential roof replacement and repair services. When partnering with Northpoint Roofing Systems, you have the option of highly durable materials including metal, clay, or asphalt shingles for your new roof. We also provide a beautiful selection of colors and designs based on your personal preferences.

COMMERCIAL ROOFING IN
LAWRENCEVILLE

Are you a business owner in need of commercial roofing services? Northpoint Roofing Systems will also go above and beyond for your commercial roofing which will leave you 100% satisfied. First, get a free inspection from our roofing contractors. Then, sit back and allow us to do the rest of the work with our premium materials and advanced drone technology. We provide a wide range of commercial roofing materials including TPO, PVC, EPDM, and more.

LAWRENCEVILLE
ROOFING MATERIALS
Our mission at Northpoint Roofing Systems is to provide you with top-notch roofing materials. Not only will this increase the lifespan of your roof, but it will also increase the value of your property. Below are the materials you will find at our Lawrenceville roofing company: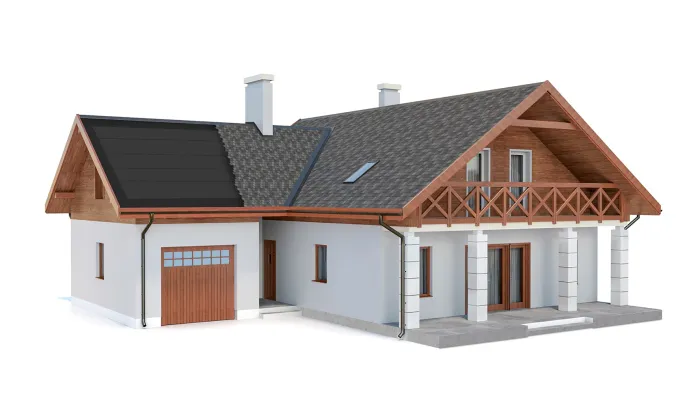 Underlay (Felt, Flashing)
SOLAR SHINGLES
INSTALLATION
Going solar is a fantastic, eco-friendly way to save on energy costs. Luckily, at Northpoint Roofing Systems, we offer solar shingle installations with a 25-year warranty guarantee. You can even pair your system with the app and manage everything right from your phone.

GUTTER INSTALLATIONS
& GUTTER GUARDS
Proper gutter maintenance is capital to prevent water damage to your home or business. That's where our gutter installation and repair services come into play. Northpoint Roofing Systems offers highly durable 5 to 6-inch gutters in galvanized steel, copper, and aluminum in the color of your choice. We also provide customized gutter installation services if necessary.
Even better? You will never have to worry about your gutters rusting, because all of our gutter installations are completely rust-resistant.
OUR DRONE
TECHNOLOGY
Our company prides itself on our advanced AI technology. For all of our roofing inspection projects, we use IMGING drones by Loveland. These drones will capture high-quality images and take exact measurements of your roof so we can deliver the high-quality roofing services you deserve.