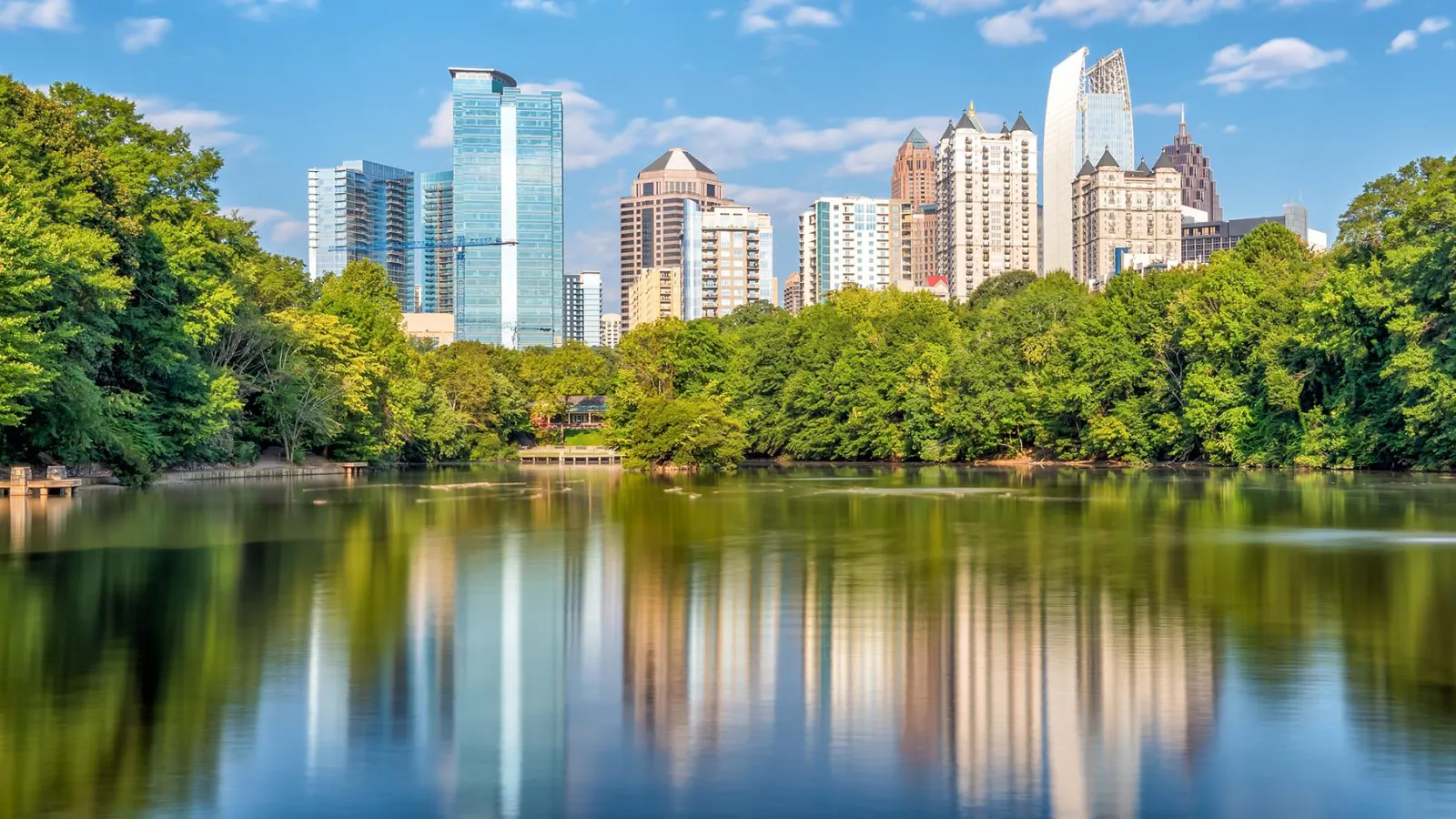 NORTHPOINT OF ATLANTA
Monday - Friday: 9am to 5pm
Saturday - Sunday: closed
LEADING ROOFING CONTRACTOR IN ATLANTA, GA

Atlanta, GA, a bustling metropolitan area, is a hub of business and culture in the South. It is known for its scenic landscapes, art, museums, music, high-traffic airport, shopping, and more. Historically, it is recognized as a center of the Civil Rights movement.
Atlanta's climate is known for having hot summers, high humidity, and frequent storms, and all these factors come into play when selecting the best roofing materials for your property. Atlanta roofing companies utilize various materials with different pros and cons.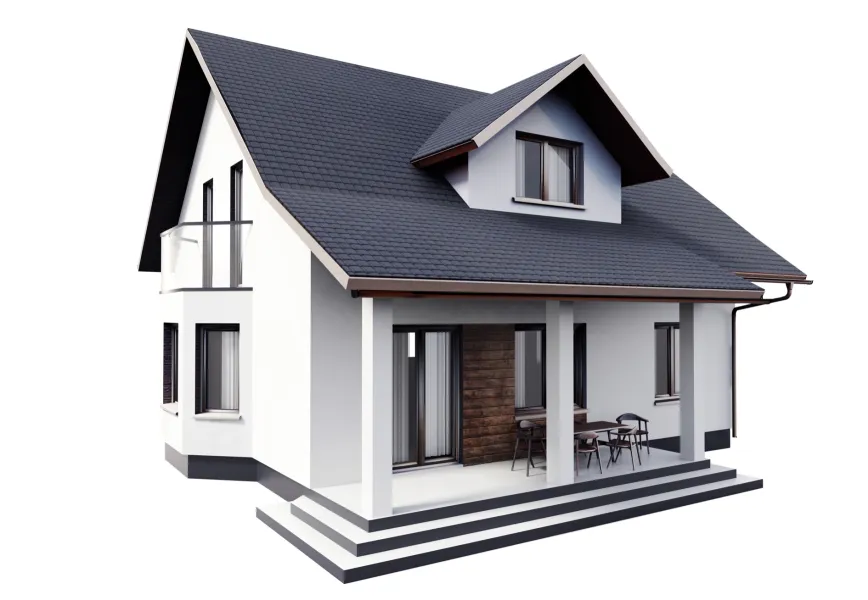 ATLANTA
ROOFING MATERIALS
Asphalt shingles are a popular choice for Atlanta roofing projects because of their affordability and durability. Another common option is tile roofing, which is generally more expensive than shingle roofing, but also more durable. Metal roofing has become more popular in recent years for its long-term durability and ability to withstand heavy rain and wind. Metal roofs are also eco-friendly and energy efficient, as they reflect the sun's heat and reduce the need for cooling.
For commercial roofing in Atlanta, a flat roof is a practical choice and can be made from materials like TPO or EPDM.

If you are looking for a top-rated roofing contractor in Atlanta, choose Northpoint Roofing for a full range of high-quality roof installation and repair services.
RESIDENTIAL
ROOFING
Whether you need a simple roof repair or a full roof replacement, Northpoint Roofing can guide you to the best decision for your home with free drone inspections and advanced AI technology. Our local Atlanta roofing team can help you choose the right roofing materials and leak barriers for you, and we offer industry-leading warranties on residential roofing materials and workmanship.

COMMERCIAL
ROOFING
If you own a commercial property that needs roof repair or a roof replacement, we will work with your business needs to choose the best full-service commercial roofing system and complete your project in a timely manner to keep your business up and running.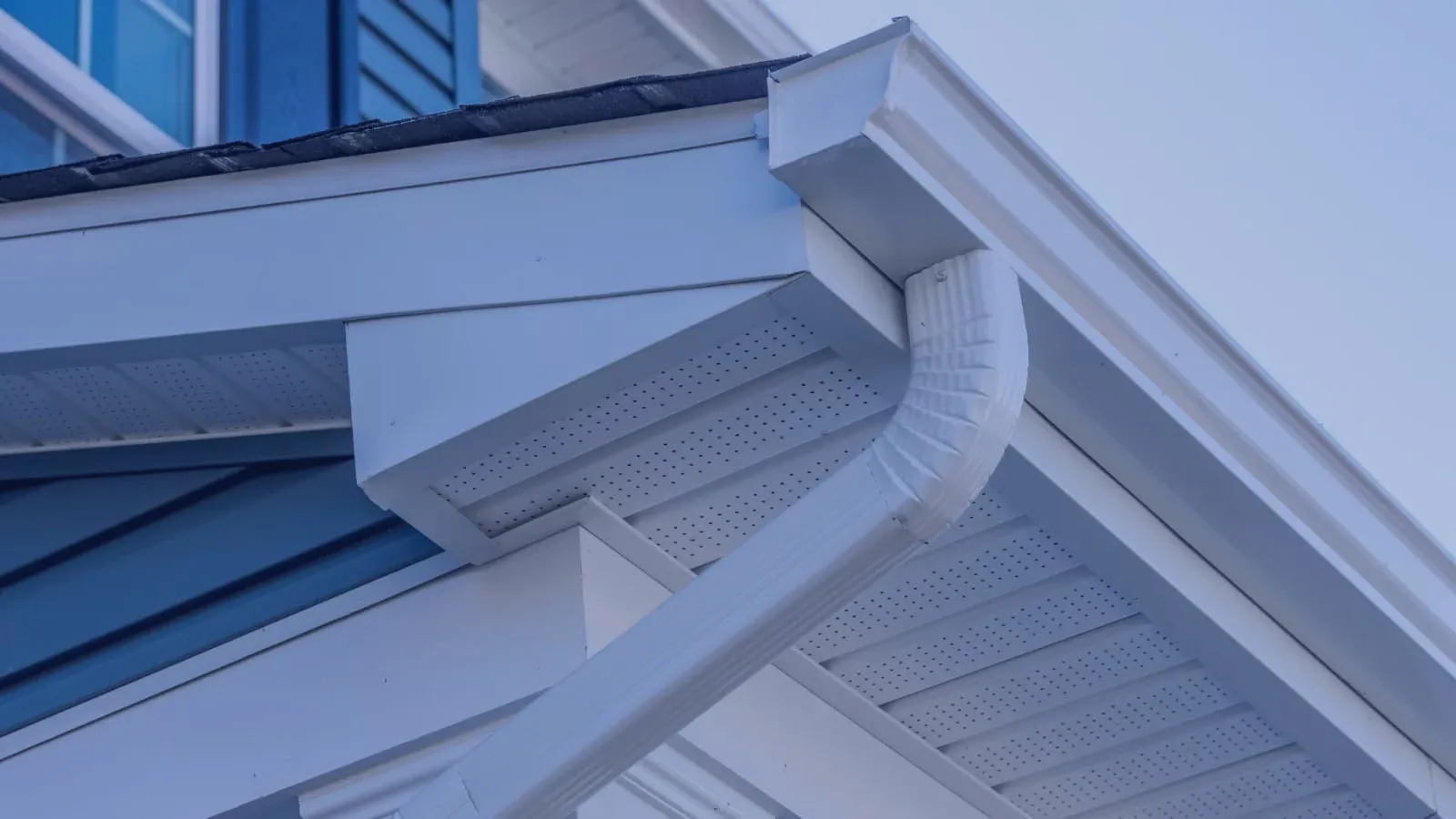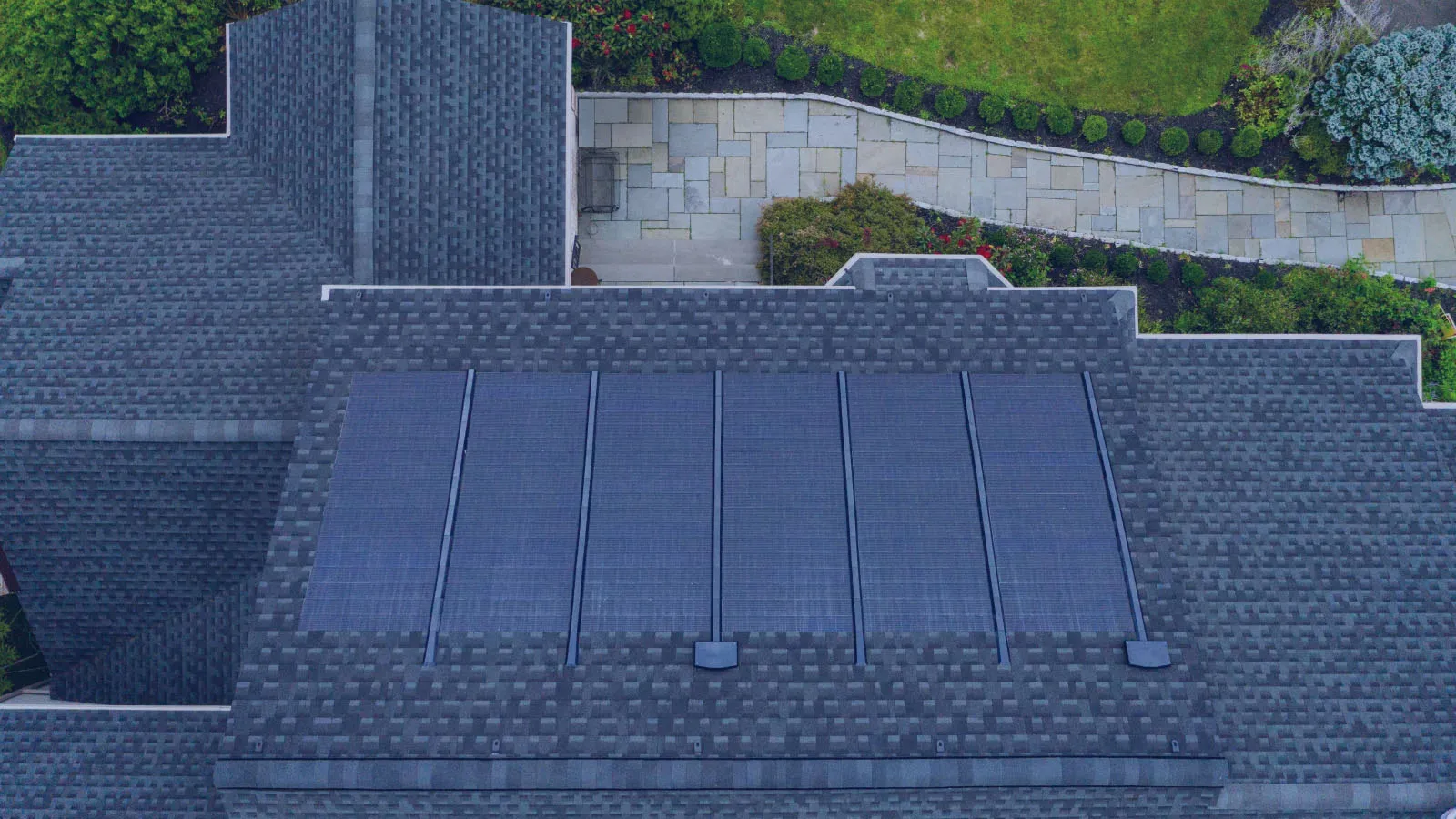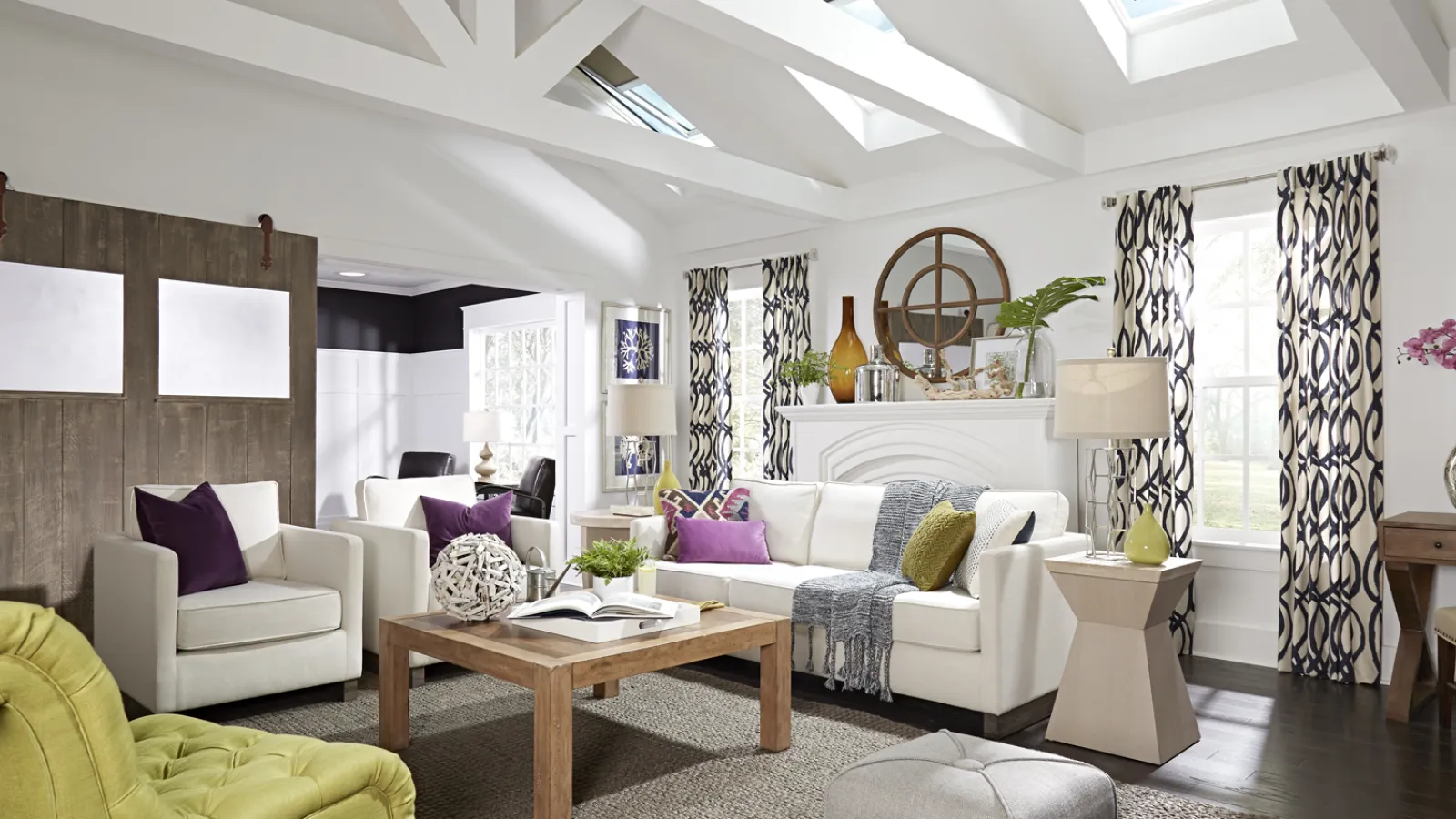 OUR SERVICES IN
ATLANTA, GA
In addition to top-notch residential and commercial roofing services, we also offer gutter installation, solar shingles, and chimney services to further improve the protection and appearance of your property.
Your residential or commercial property isn't complete without quality gutters to protect it from water damage. Northpoint Roofing offers Kynar-coated gutters, screens, and guards in rust-resistant materials and multiple colors to protect and beautify your home or business. You also have the ability to fully customize your gutter system with a wide variety of materials, styles, and functionalities.

For a roofing system that can substantially boost your home's value and improve sustainability and energy efficiency, consider installing solar shingles. They are designed to look like regular roof tiles without compromising on durability. We offer Timberline Solar Shingles that shed water and are warranted to withstand winds up to 130 mph. This material has the same 25-year warranty as your entire roofing system, so you can rest assured that you're making a wise investment.

Installing a skylight is a great way to allow natural light into your home and boost its curb appeal, and Northpoint Roofing provides a variety of skylight services. Our team can install a vented skylight that can be opened and closed to bring in fresh air as well, which can help with cooling in the summer. We offer fixed skylights, which are non-operable windows, and tubular skylights, also known as sun tunnels or light tubes. Tubular skylights capture sunlight and direct it down a reflective tube, and they are useful in areas with limited roof space or obstructions.

If you already have a skylight, our team can fix common problems like leaks, cracks, and fogging. We will determine the cause of these issues and provide effective repair solutions.

WHY CHOOSE
NORTHPOINT ROOFING?
There are countless roofing companies in Atlanta, and it's crucial that you select the right one for your needs. Here's why you should choose Northpoint Roofing:
✓ Free price estimates
✓ Free drone inspection
✓ BBB Accreditation & A+ Rating
✓ Hundreds of happy customers
✓ Top 1% roofing contractor in the U.S.
✓ Our roofing contractors are GAF Master Elites & CertainTeed SELECT Shingle Masters
✓ Efficient services—roof installation services can be completed in as little as one day
OUR PROCESS
If you are in need of roof repair or installation in the Atlanta area, you should know that Northpoint Roofing offers financing plans, assistance in filing insurance claims, and materials and workmanship warranties.

Financing Process
Insurance Claim Process
Our Warranties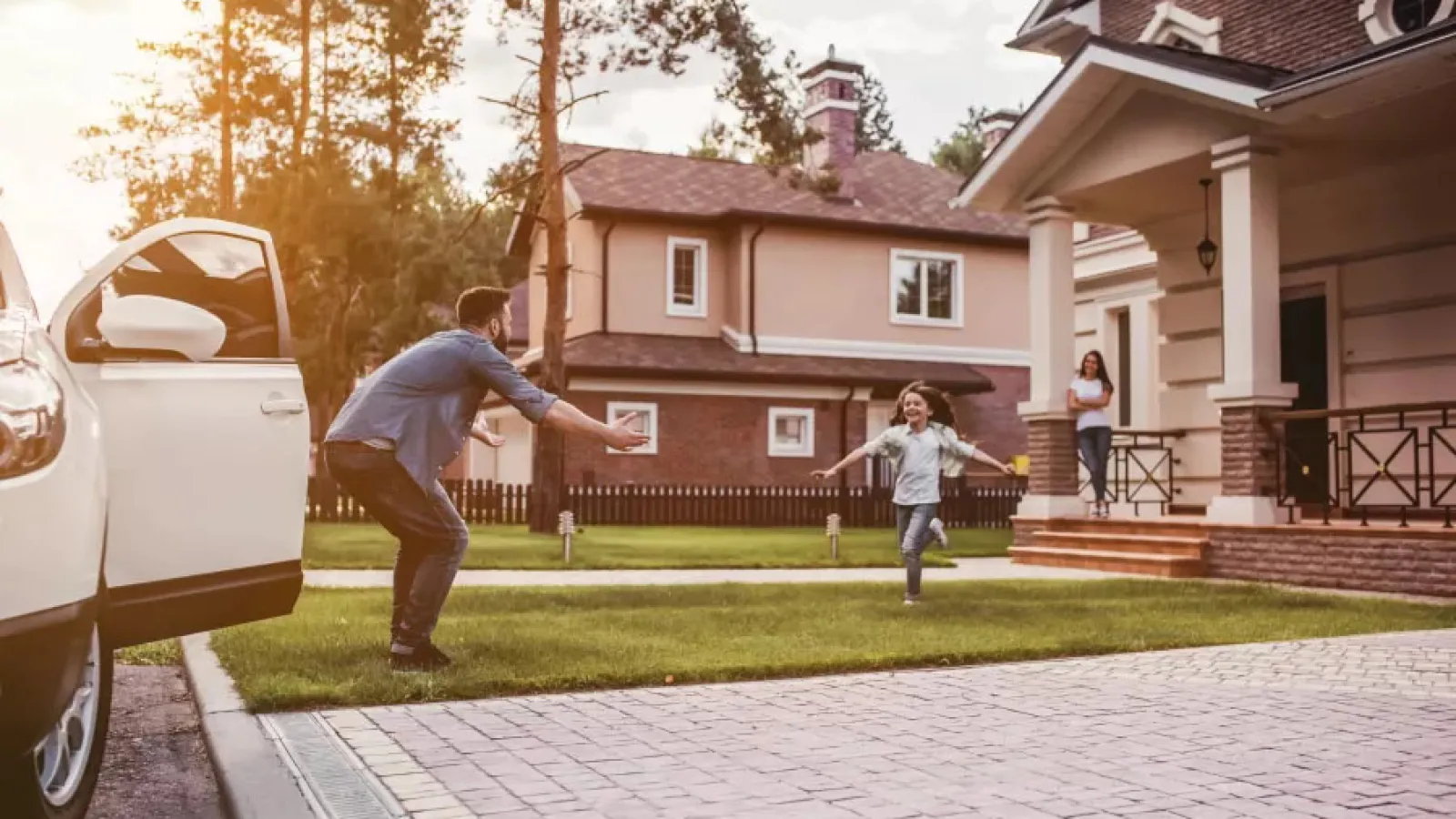 Financing Process
Our roof financing process begins with a free on-site drone inspection, proposal, and price estimate. Then we review financing options with you and plan a schedule for your roofing project.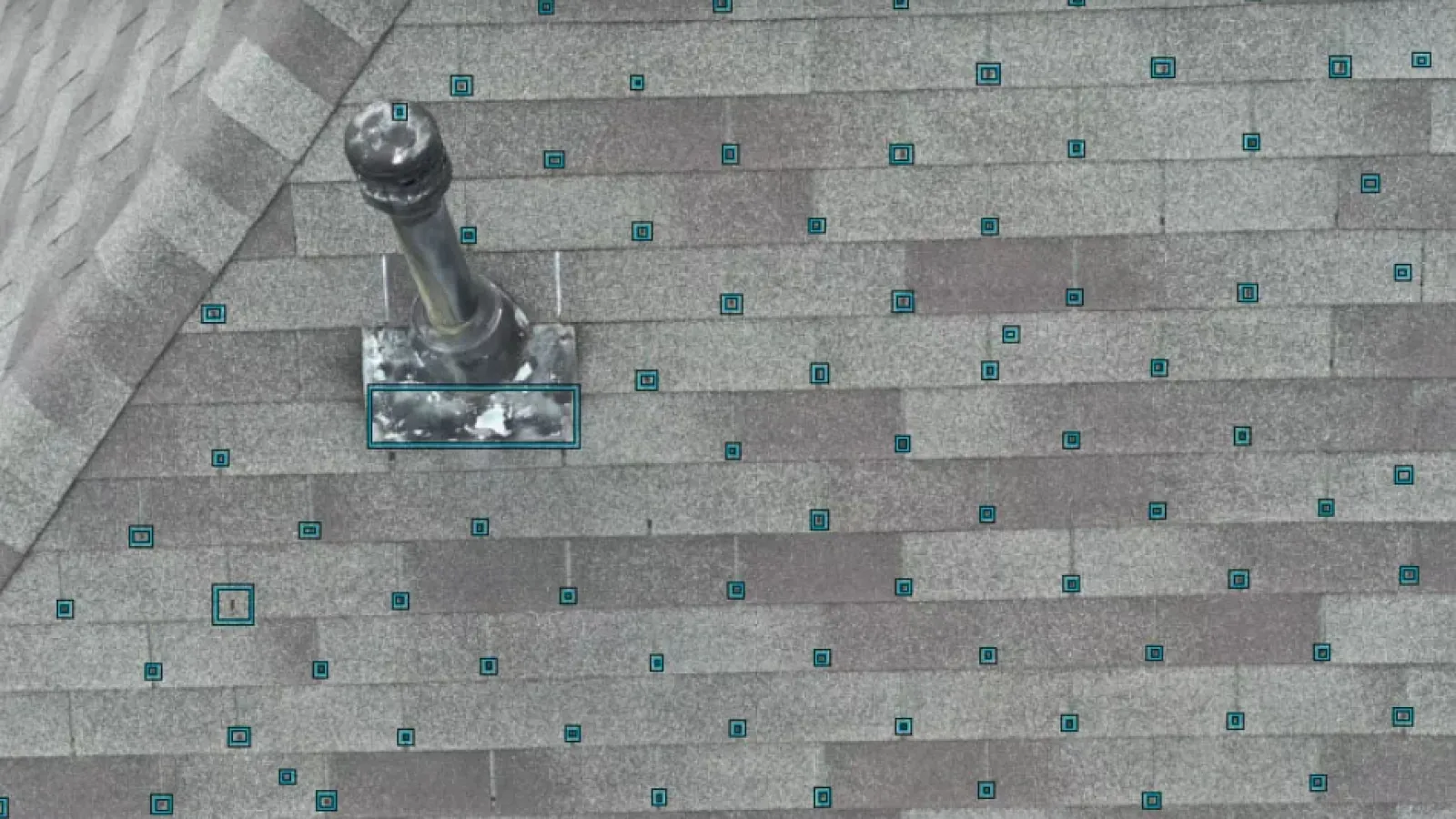 Insurance Claim Process
To begin the insurance claim process, you'll first need to evaluate the damage. Look for things like fallen trees near your property, chipped exterior paint or damaged siding, and chipped, cracked, or missing tiles or shingles. Then contact us, and we will meet with your insurance adjuster and provide them with documentation of our estimate. Once our estimate is approved, the first check will be released to start the project, and if applicable, you will pay the deductible at this time.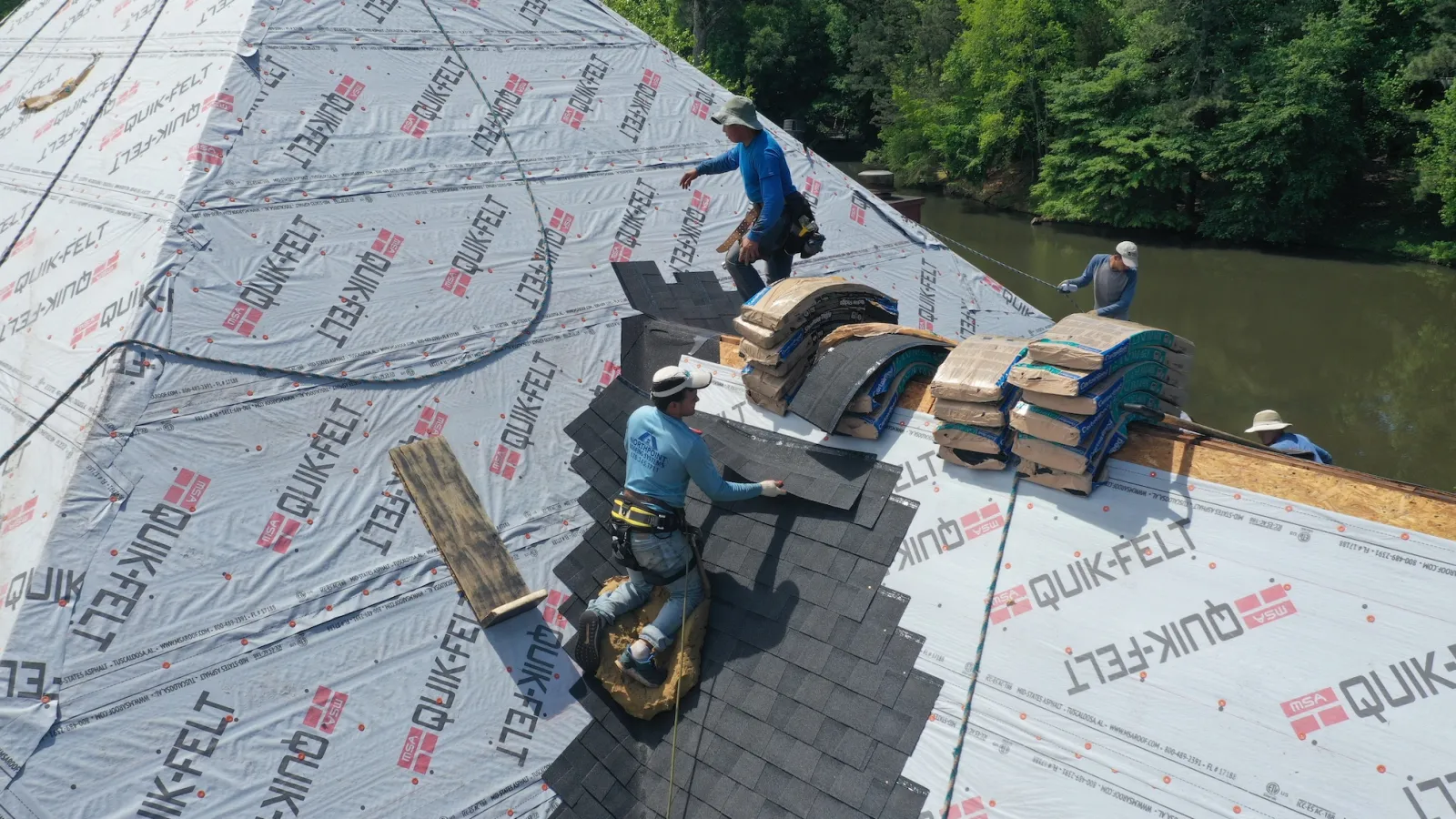 Our Warranties
Our warranties include a 10-year workmanship warranty and a materials warranty that depends on the roofing materials you choose, such as CertainTeed, GAF, and Atlanta Metal Works. Many offer 25-year to lifetime warranties.

PREMIUM ROOFING SERVICES
For premium roofing services in the Atlanta area, contact us to start your residential or commercial roofing project with a free roof inspection and protect what matters most.