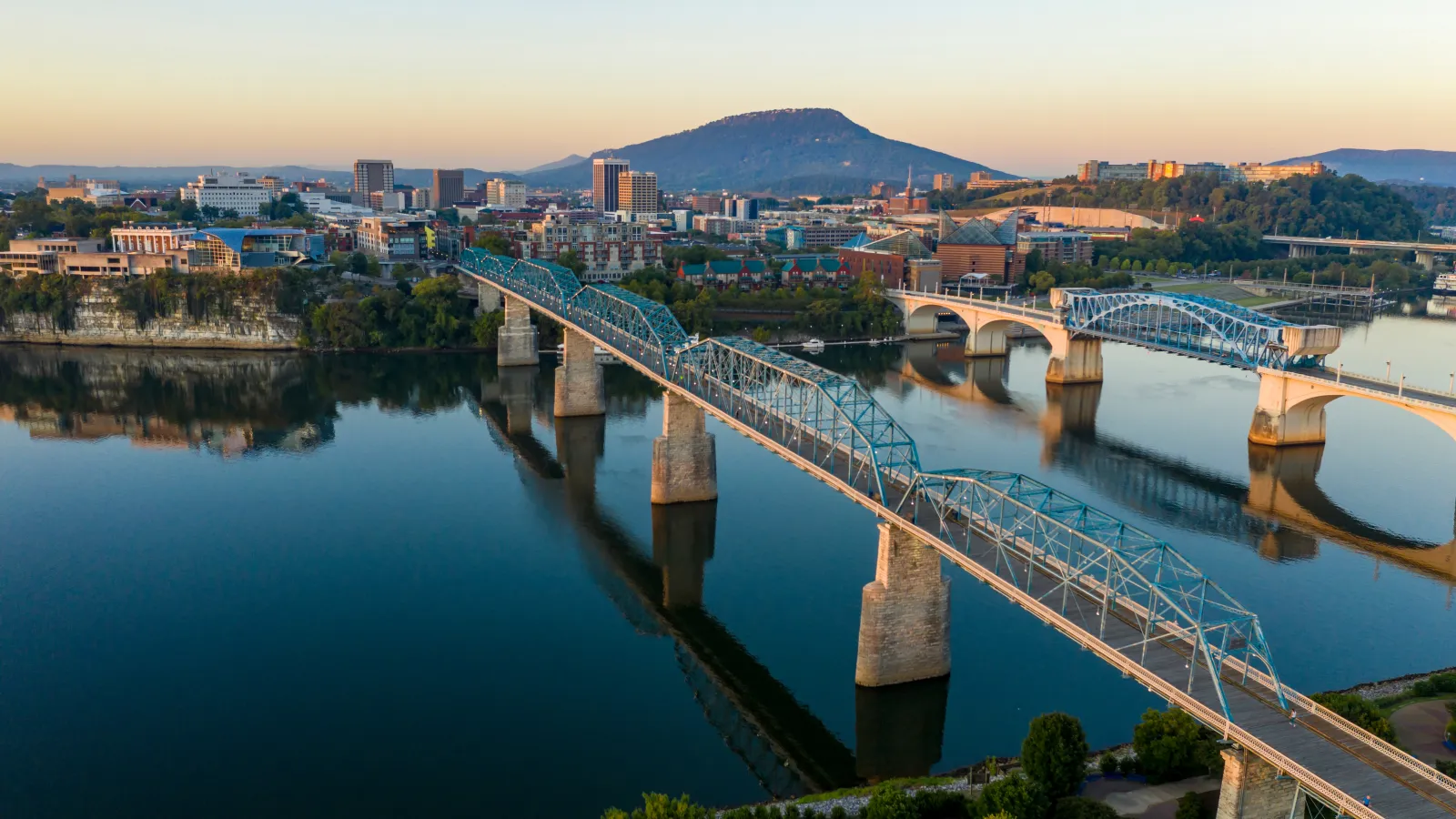 NORTHPOINT OF
CHATTANOOGA
Monday - Friday: 9am - 5pm
Saturday-Sunday: Closed
ROOFING COMPANY IN
CHATTANOOGA, TN
Chattanooga is known for its lush greenery, scenic views, outdoor sports, and the breathtaking Smokey Mountains. If you are a new homeowner and are looking for reliable roofing companies in Chattanooga Tennessee, Northpoint Roofing Systems is the roofing contractor you need. We can provide a detailed assessment using AI technology with drones to help you make the most informative decision on repairing or replacing your roof. Finding the right roofers in Chattanooga has never been this easy.

RESIDENTIAL ROOFING IN
CHATTANOOGA
As a top Chattanooga roofing contractor, we will provide you with top-of-the-line roof replacement and repair services for your residential roof. We believe in only using high-quality shingles and metal with a variety of color choices and designs that will increase the value of your home while keeping water out and protecting it for the long run.

COMMERCIAL ROOFING IN
CHATTANOOGA
If you are a business owner, you'll be pleased to know that our team also offers commercial roofing services. We will give you a free roof inspection and provide the best solution to your business's needs from start to finish with our knowledge, expertise, and premium materials.
CHATTANOOGA
ROOFING MATERIALS
With Northpoint Roofing Systems, you can rest assured that your roofing materials will be durable and protective. We offer these materials to provide unmatched layers of protection.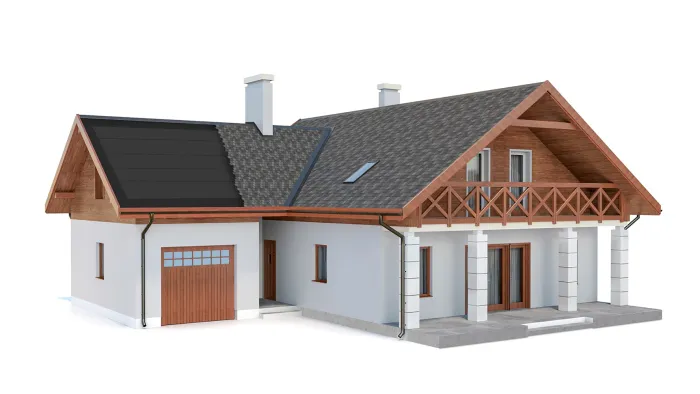 Underlay (Felt, Flashing)
GUTTER INSTALLATIONS
& GUARDS
Your gutters play a huge role in preventing water damage to your home. As a top Chattanooga roofing contractor, we offer highly rust-resistant gutters made of galvanized steel, copper, and aluminum in a variety of colors. We will even install custom gutters or gutter guards to help prevent pesky leaves from building up and keep water flowing freely from your home.

WHAT ARE PEOPLE
SAYING ABOUT US?
Northpoint Roofing did an excellent job from start to finish, highly recommend them for roof replacement. The salesman was very knowledgeable and worked with me to understand the entire process and what to expect from start to finish. He also worked with my insurance company to make sure everything was taken care of. I had my choice of shingle color as well. They completed replacing the roof in one day. The crew was great, they started early and were done by 5. When they were finished everything was cleaned up and put back just as they found it. They did everything to code and the roof came out great. I'm very happy with the work.

Larry Boehm
Highly recommend! I had not heard of Northpoint Roofing before they knocked on my door offering a free roof inspection via drone technology. I was impressed by their professionalism throughout the entire process. They really worked with us through every step and took on the burden of dealing with our insurance agency as our advocate. They kept me informed throughout the entire process and handled the roof installation very efficiently in one day! You can't go wrong working with this company.

Steve Gambill