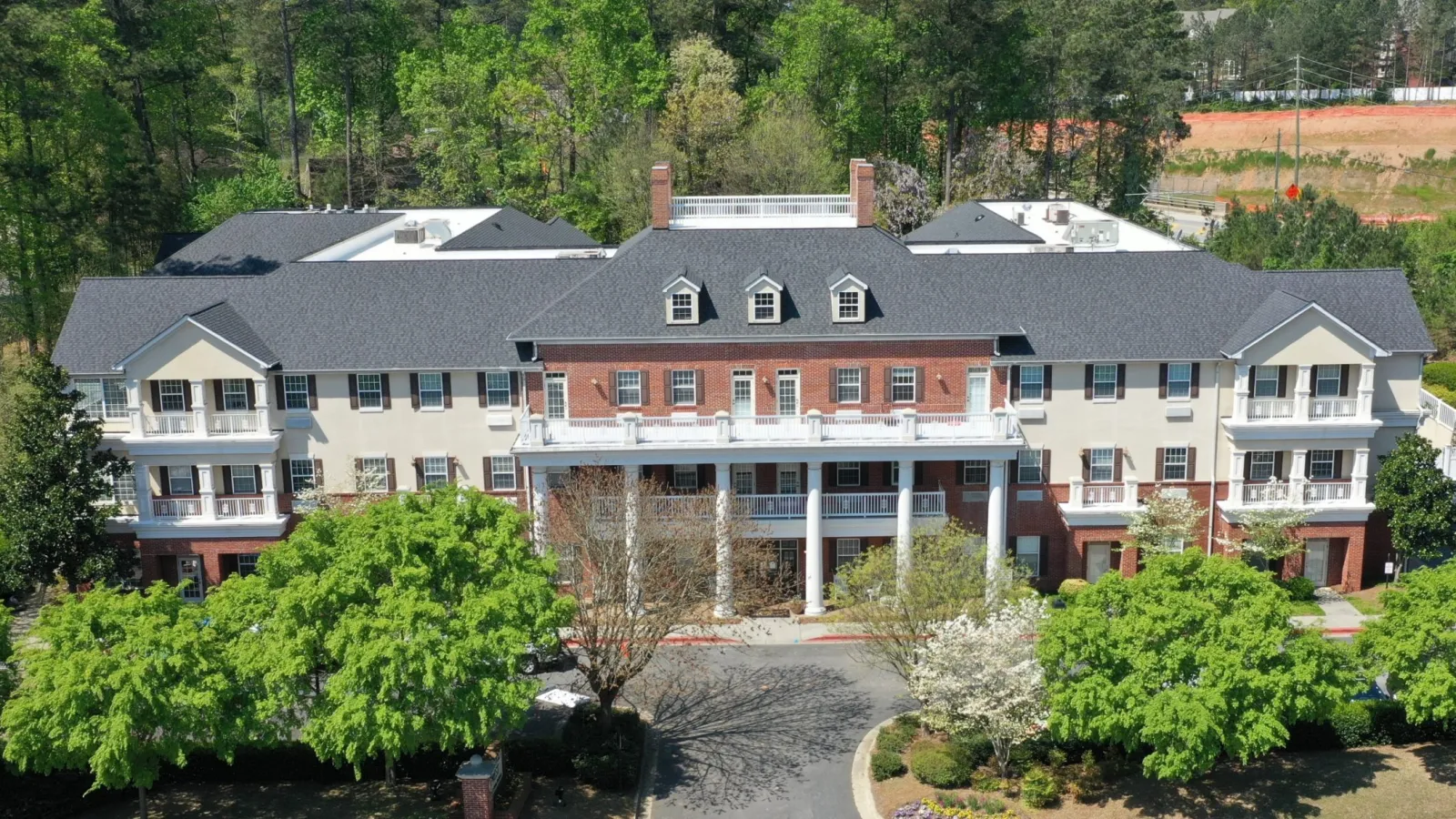 COMMERCIAL
ROOFING CONTRACTORS
YOUR
SCHEDULE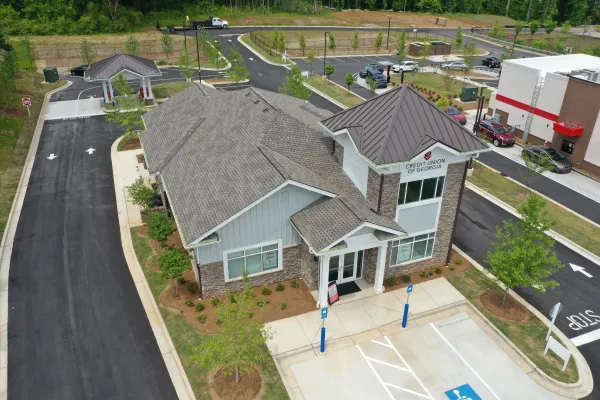 Commercial properties need to be continuously up and running without disruption. Our experienced team of commercial roofing contractors works directly with your business needs to offer the best full-service roofing solutions. We outline and install the best commercial roofing systems that keep your business fully operational while ensuring that your roof continues to provide protection for what matters most.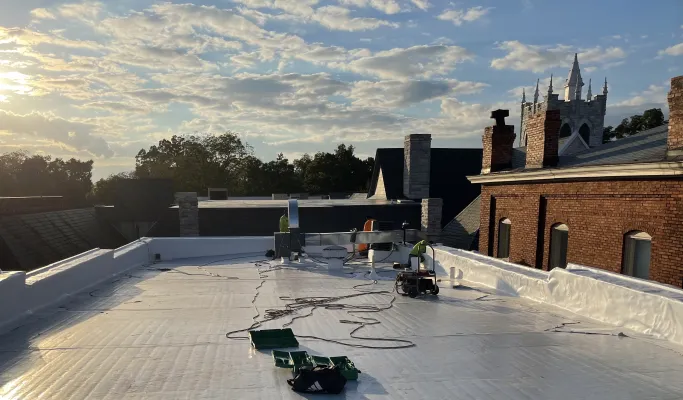 WE MAKE
COMMERCIAL ROOFING EASY
The team at Northpoint understands that finding reliable, experienced commercial roofing contractors who provide exceptional quality and workmanship—and who will work with your schedule—can be a challenge. Fortunately, we make the process as easy and streamlined as possible, using a unique combination of technology, top-quality materials, exceptional workmanship, and outstanding warranties. You can trust us to go the extra mile to find the best solutions for commercial roofing repair, assembly, or replacement. Our combination of high-quality solutions, innovative technology, and top-trained staff will ensure the job gets done right every time.
ROOF REPLACEMENT
& NEW CONSTRUCTION
Whether you are building a new property or your existing building needs a new roof, trust the best in commercial roofing replacement. We always keep your best interests in mind, with innovative technologies, top-of-the-line materials, guaranteed workmanship, and the trustworthy experience that comes from working with hundreds of other businesses.

LET'S
TALK
Do you have building needs? We have the team to ensure those needs are met.
COMMERCIAL
SERVICES
REPLACEMENTS
RESTORATIONS
MATERIALS
CUSTOM SOLUTIONS
REPAIR
INSPECTIONS
MAINTENANCE
REPLACEMENTS
Replacing a commercial roof is a big project that requires specialized knowledge, skills, and equipment. We are Versico certified installers, and partner with McElroy Metals, CertainTeed, and GAF. We have the experience that you need to feel secure in knowing that your roof is in good hands and will continue to serve your business for years to come.

RESTORATIONS

Older buildings require unique solutions. Some historic buildings were constructed before today's roofing materials and technology even existed, so it is important to work with a roofing contractor who has the knowledge to do the job right. When it comes time to make repairs or add a new roof on an older building, our experienced and knowledgeable team can work with you to find the right solution that meets your needs and your budget, while minimizing disruption to your business.
MATERIALS
Northpoint installs a wide variety of materials for your unique requirements. We offer an array of roofing materials that make roofs watertight and protect commercial buildings from excessive heat and UV-ray exposure. These include TPO, PVC, TPO and PVC Fleece Back, EPDM, Standing Seam Metal Roofing, and the ever-popular asphalt shingle roofing.

CUSTOM SOLUTIONS
Offering exceptional durability, design flexibility and low-maintenance performance, Northpoint's metal building products are ideal for industrial warehouses, manufacturing complexes, research facilities, and more.

REPAIR
When a commercial property is in need of roof repair, it is important to resolve the problem quickly and efficiently. A small leak can quickly escalate into a major problem, so we stand ready to assist our commercial customers with all their roof repairs.

INSPECTIONS
The best way to extend the life of your commercial roof is by having regular inspections. Our commercial roofing team has the experience to assess your property, backed by our innovative technology solutions. Free drone inspections and IMGING™ technology provide clear, detailed information along with roof reports by certified inspectors that can pinpoint potential problem areas that might otherwise go unnoticed.

MAINTENANCE
Routine maintenance should be a part of every business' plan for ensuring the quality and longevity of their roof. Preventive maintenance includes checking for leaks and standing water, removing debris, and repairing potential issues before they become more significant.

SOME OF OUR
COMMERCIAL ROOFING PROJECTS