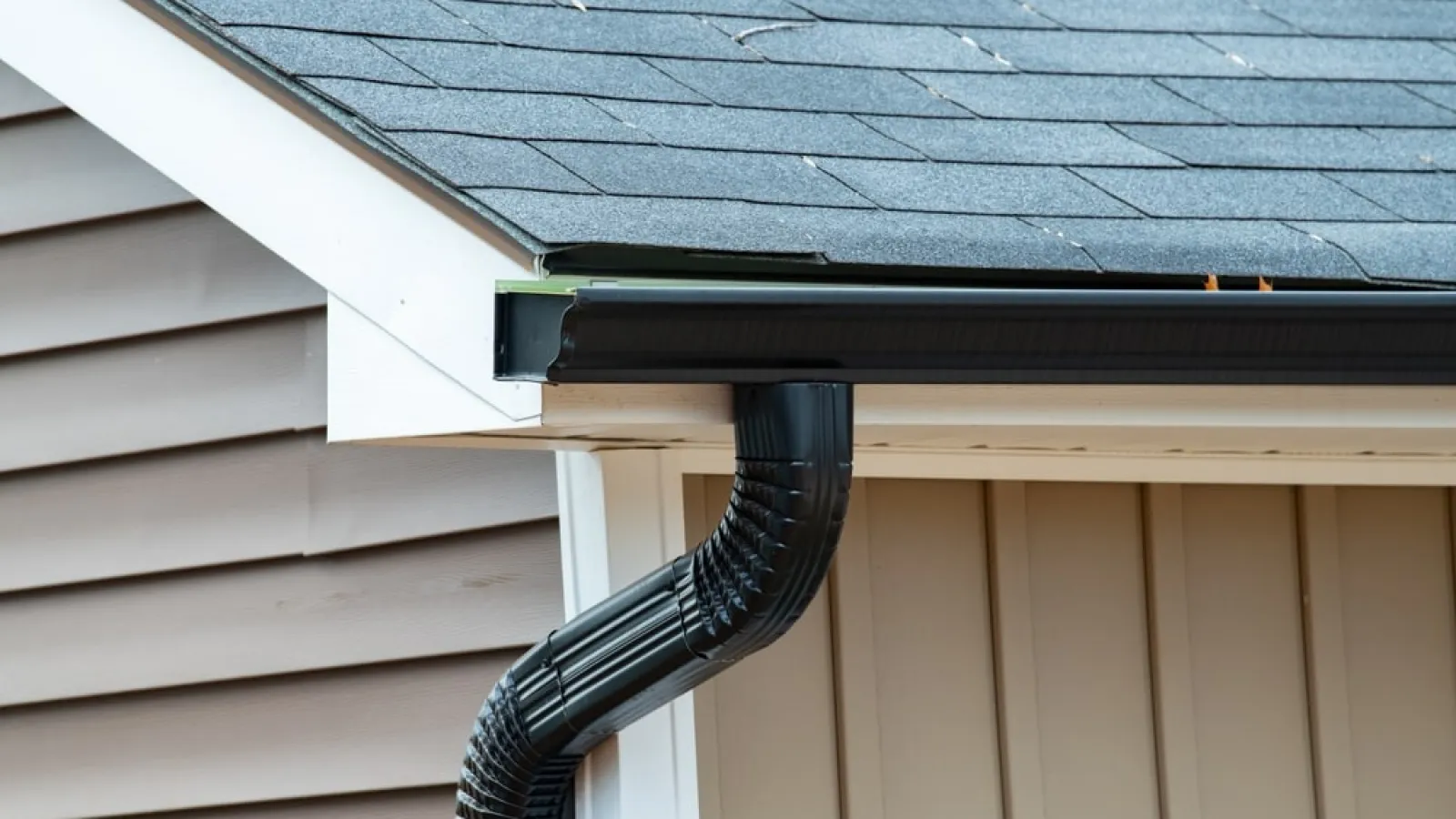 GUTTER INSTALLATION

To protect your home from damage and boost its curb appeal, Northpoint Roofing delivers top-notch gutter installation using only top-quality, long-lasting materials.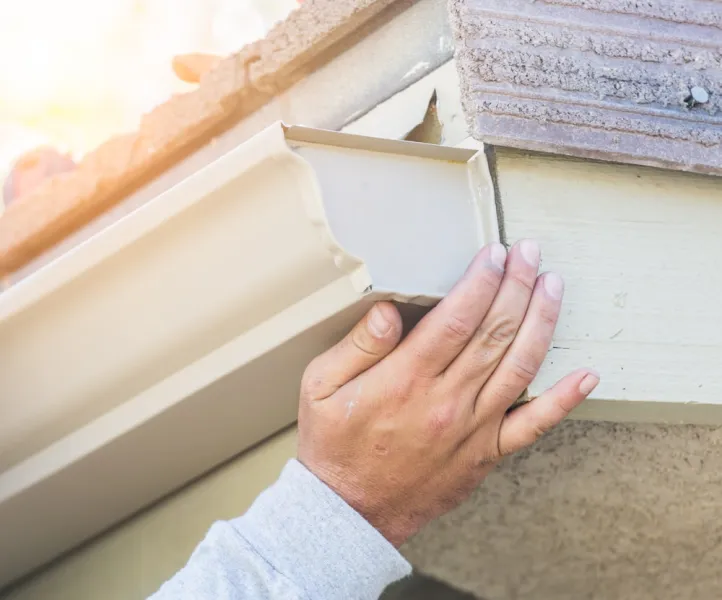 GUTTER
INSTALLATION
Well-functioning gutters protect your property from foundation cracks, pest infestations, rot, mold, and damage to your roof and siding.
Our certified gutter installation team can conduct a full inspection of your gutters, guards, and fascia to determine your gutter installation needs. We assess their overall condition, water flow, and water run-off and check your foundation and landscaping for water damage. When you need leading gutter services in Tennessee and Georgia, rely on Northpoint Roofing to protect and beautify your property.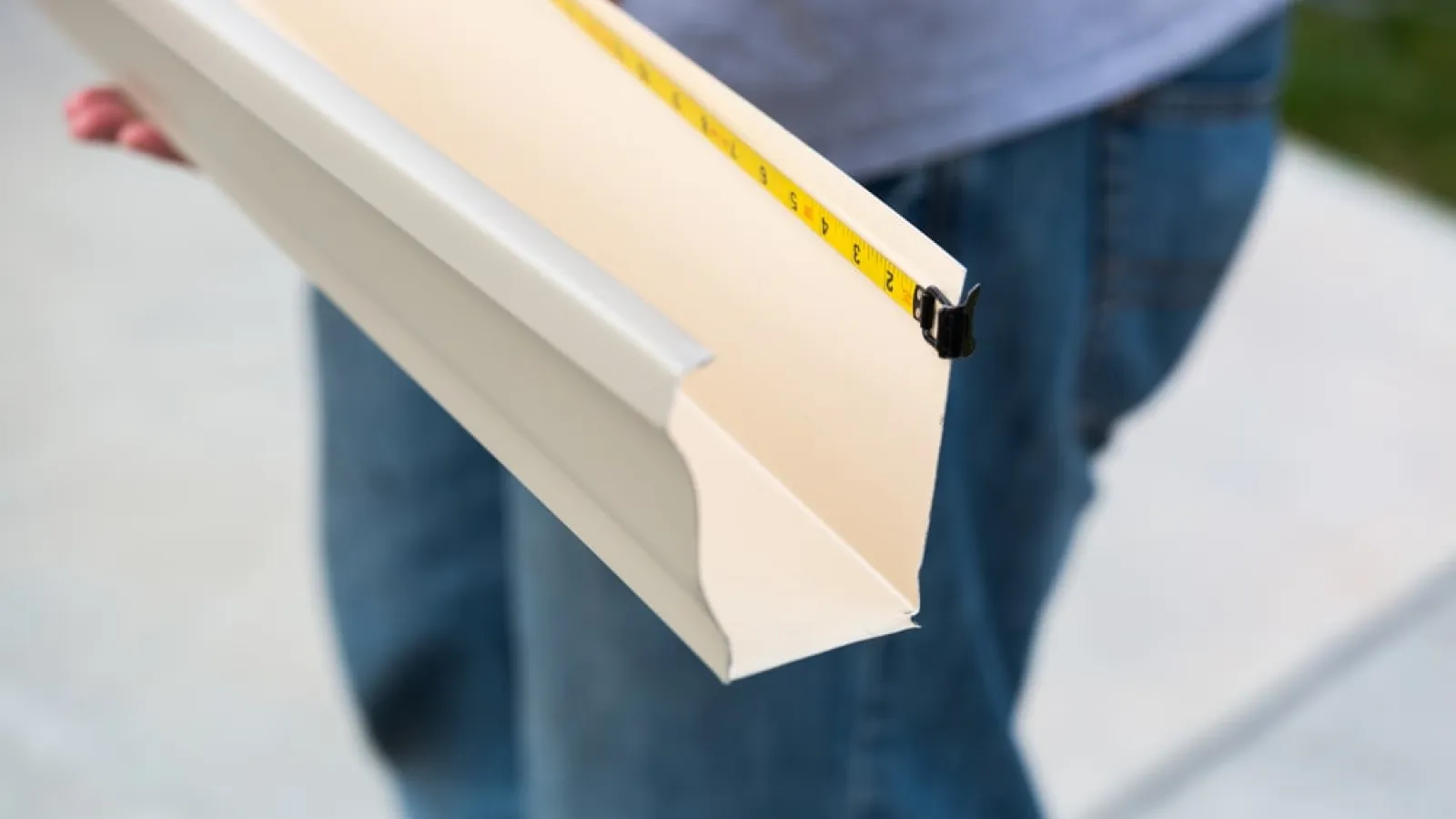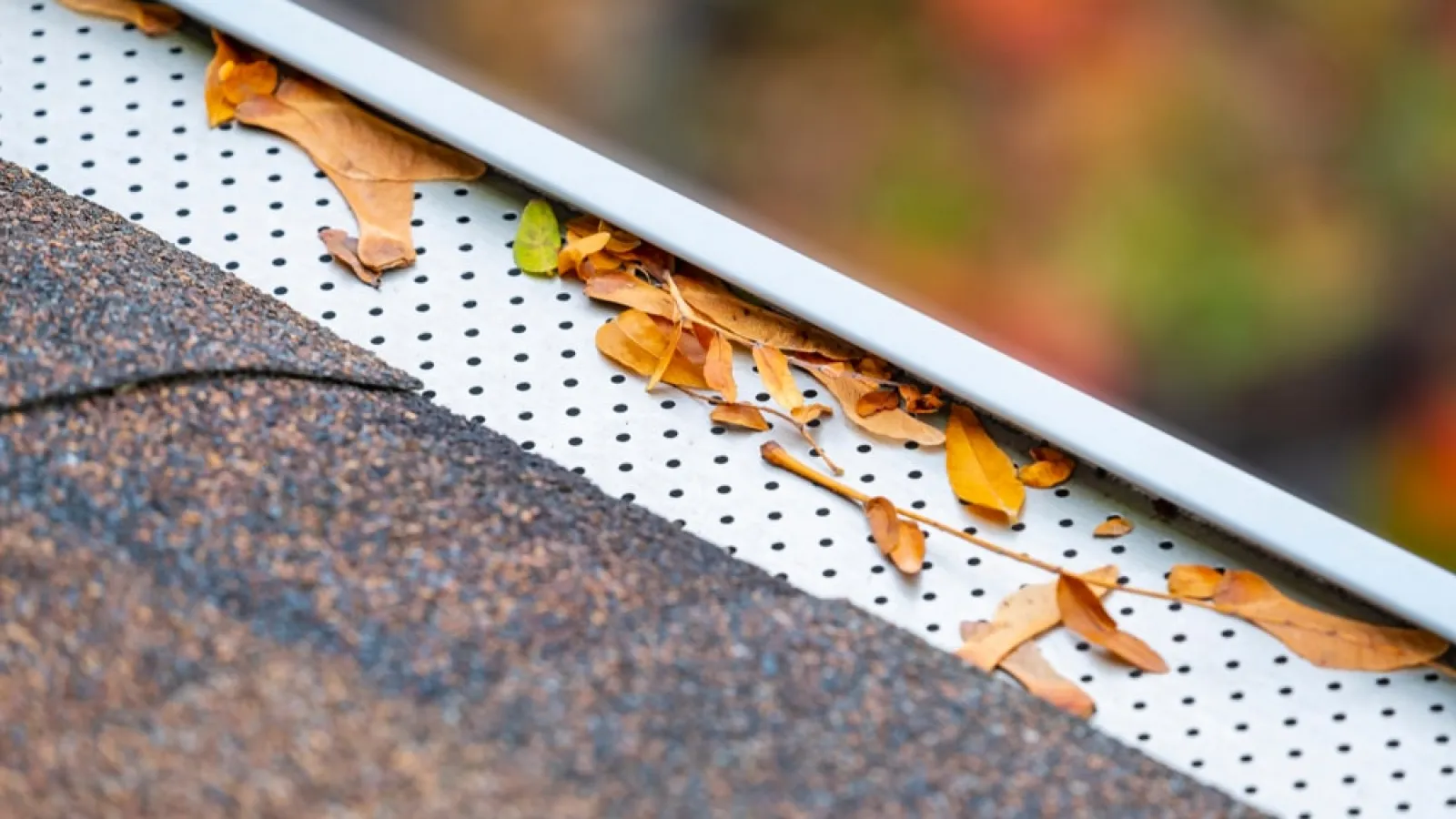 OUR GUTTER
INSTALLATION SERVICES
At Northpoint Roofing, we provide complete gutter replacement and installation services. Our experienced roofing contractors can install a fully customized gutter system in under one day.
To prevent water damage to your siding and foundation, we provide only the highest quality gutter systems:

K-style gutters have better water-holding capacity than traditional gutters, and they are less prone to leaking, bending, or protruding. This makes them ideal for climates that experience heavy rainfall and winds. The "K" represents the shape of the gutters from the side, in contrast to traditional half-round gutters. This shape helps your gutter system blend in seamlessly with your roof line.

Gutter guards prevent your gutters from clogging up with twigs, leaves, and other debris. With lead filter gutter protection systems, you don't have to worry about gutter clogs and resulting water damage.

SCHEDULE YOUR
GUTTER INSTALLATION
At Northpoint Roofing, we understand the importance of a well-maintained and functioning rain gutter system. That's why we offer comprehensive gutter installation services to ensure your home remains in optimal condition.
GALVALUME
Galvalume is a highly durable metal with about twice the lifespan of galvanized steel.

ALUMINUM & COPPER
We use premium-grade aluminum and copper for long-lasting, rust-resistant gutters.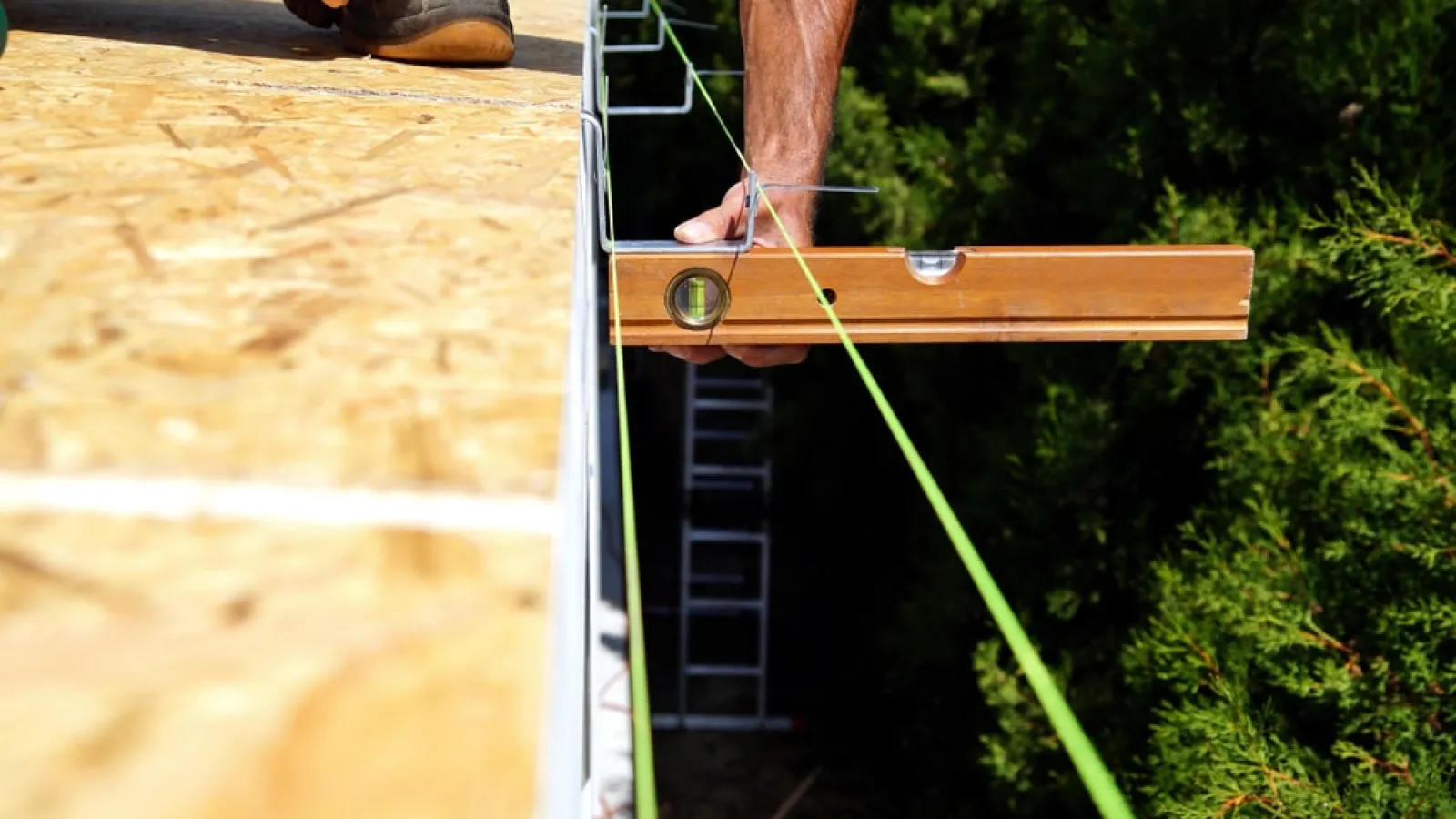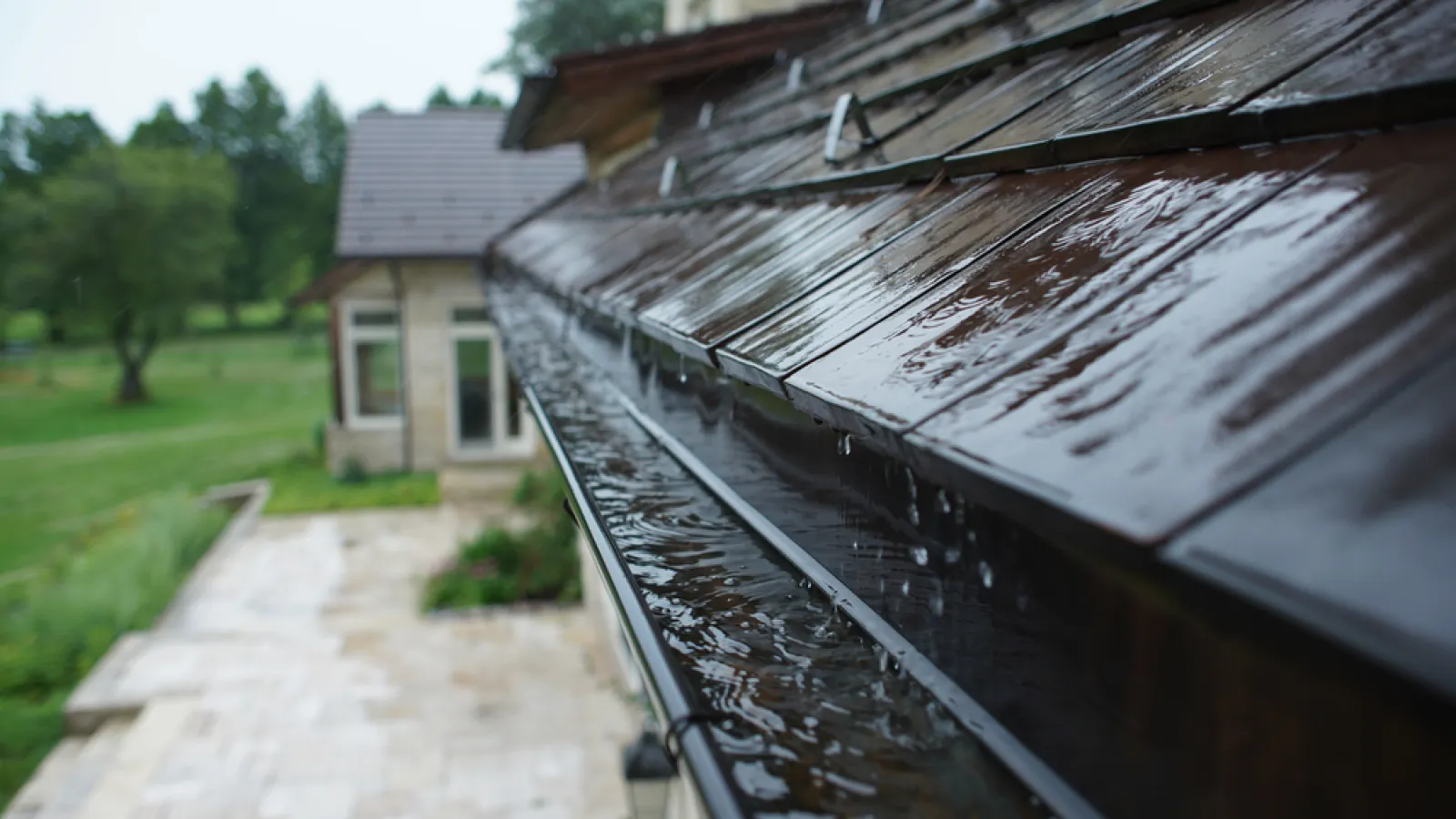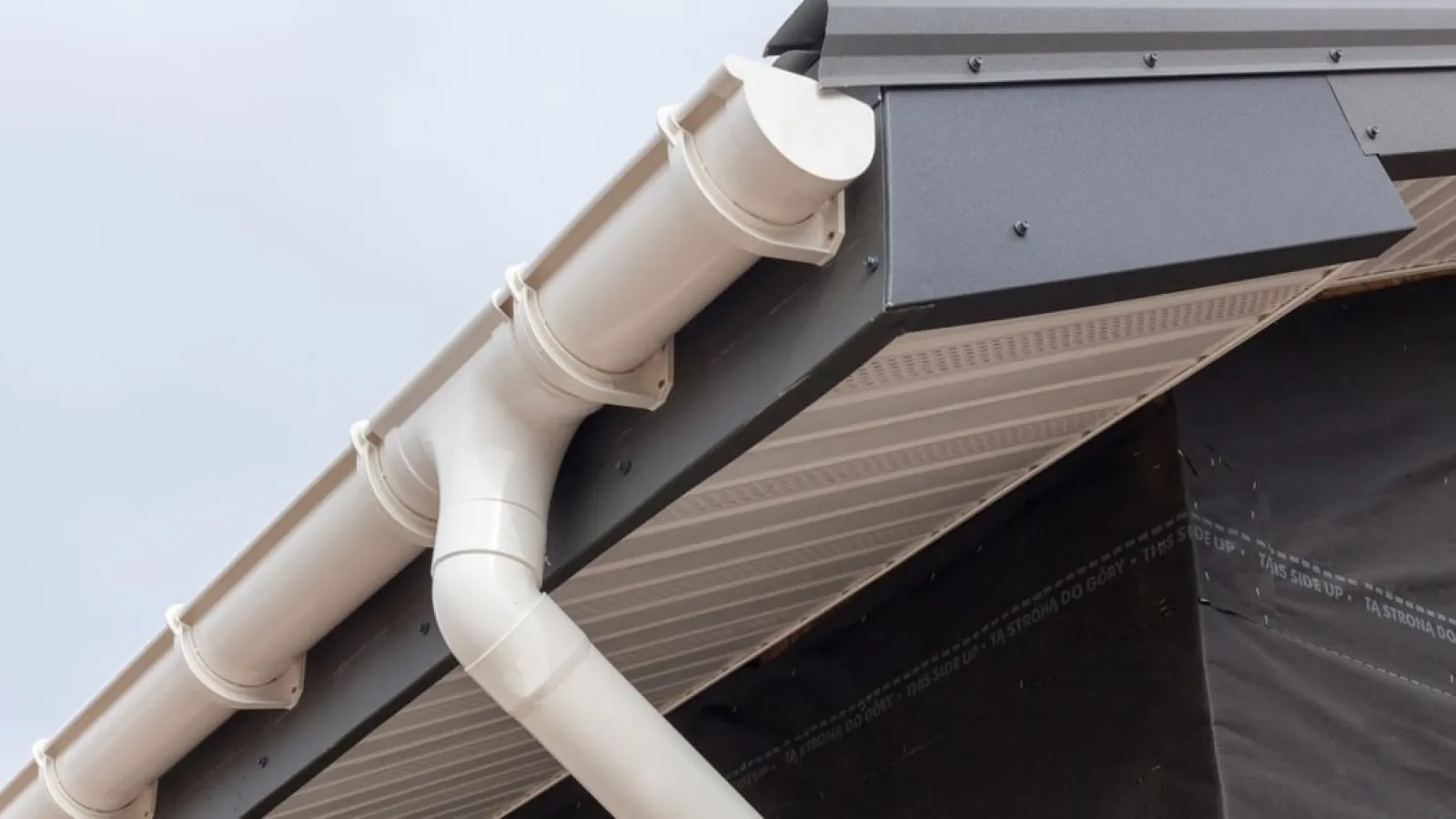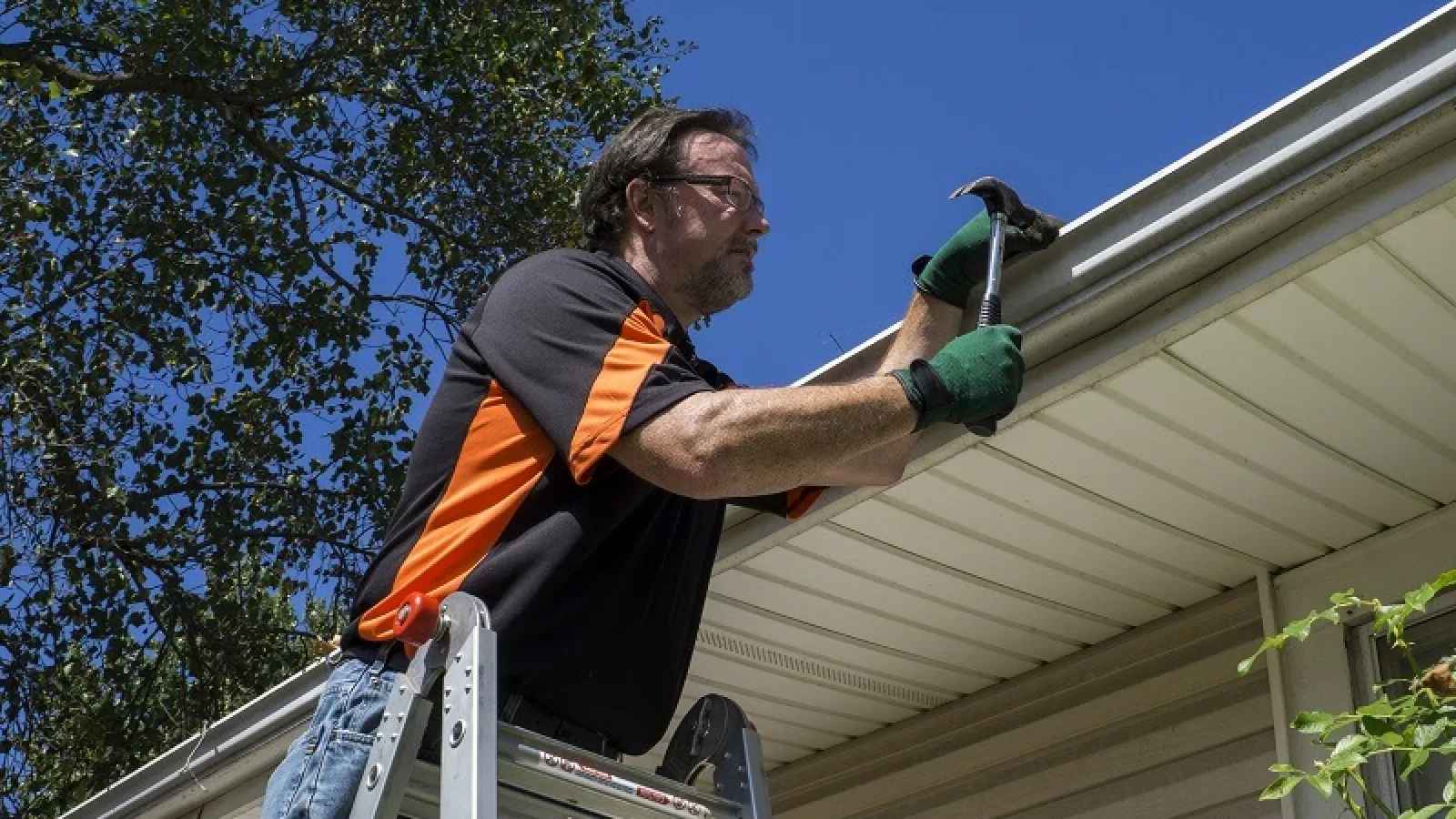 COMMON GUTTER
INSTALLATION ISSUES
Accurately calculating the pitch of your roof is essential in ensuring that your gutters can function properly. Water must flow down your roof directly into your gutter and downspouts; otherwise, it can pool and cause water damage, mold, and structural issues.

Gutters need to be large enough to handle the amount of rainwater your roof receives, and the steeper the roof pitch, the more rainwater will collect in your gutters. If you live in a place that experiences snow and freezing weather conditions, you should take this into account because ice dams can build up in your gutter systems and require the use of heat cables to melt.

The type of gutters you should choose also depends on the size of your home and the regional rainfall impact. For locations that experience varying weather conditions and levels of rainfall, seamless gutters are an ideal option. Sectional gutters are less expensive than seamless gutters, but the seams need to be placed carefully to avoid issues in the future. The style and material of the gutters you choose depend on your budget and personal preferences. Styles include half-round gutters, K-style gutters, and fascia gutters, and materials can include aluminum, copper, zinc, and even vinyl.

DIY gutter installation is very dangerous, especially for those who have little experience. Relying on professional gutter technicians who have the proper safety equipment and training will ensure the best possible results for your gutter installation project.

CONTACT US TODAY
FOR QUALITY GUTTER INSTALLATION
When it comes to gutter services, Northpoint Roofing is the name you can trust. Whether you require gutter installation, repair, or replacement, our skilled professionals will deliver you the project you deserve.
Trust us for a reliable and professional gutter installation service and schedule your appointment.
WHY CHOOSE
NORTHPOINT ROOFING
There are countless roofing companies in Marietta, and it's crucial that you select the right one for your needs. Here's why you should choose Northpoint Roofing:
✓ Free price estimates
✓ Free drone inspection
✓ BBB Accreditation & A+ Rating
✓ Hundreds of happy customers
✓ Top 1% roofing contractor in the U.S.
✓ Our roofing contractors are GAF Master Elites & CertainTeed SELECT Shingle Masters
✓ Efficient services—roof installation services can be completed in as little as one day
CUSTOMER
REVIEWS
Highly recommend! I had not heard of Northpoint Roofing before they knocked on my door offering a free roof inspection via drone technology. I was impressed by their professionalism throughout the entire process. They really worked with us through every step and took on the burden of dealing with our insurance agency as our advocate. They kept me informed throughout the entire process and handled the roof installation very efficiently in one day! You can't go wrong working with this company.

STEVE GAMBILL
Excellent company to work with. Keith and Gene stepped me through the insurance process for my roof and gutters, had a subcontractor ready for repairs and painting, and were quick to respond to every inquiry along the way. Everything was explained and accomplished- including any detail I found that didn't look right. Every drip, spot or feature was revisited to my satisfaction with courtesy and a willingness to do the work right. The final result is a properly done, beautiful home. Thanks guys.

MT LOWBALL