All roofing materials have a limited lifespan, so at some point all roofs will need to be replaced. Getting a new roof is a big project that requires a significant investment - and one that warrants planning ahead when possible. For times when roofing services are not urgent, homeowners may have the liberty of scheduling their roof replacement in advance. In such non-emergency cases, homeowners may wonder what the best time of year is for roofing contractors to install a new roof.
The best time to schedule residential roofing services depends on a few things.
Weather
One of the biggest factors is the weather. While weather conditions in any given area are changeable and sometimes inconsistent, by definition conditions will be average over time. If you have the ability to schedule any outdoor work, it is best to plan for when the chance of inclement weather is the lowest.
Snow, ice, and extreme cold conditions can make it challenging, if not impossible, for a roofing company to do its work in some parts of the country. In more temperate parts of the US, where cold and snow are less likely, periods of consistently heavy rain or extreme heat can present their own challenges. Homeowners should schedule their roofing work to avoid the possibility of delays from inclement weather, regardless of where they may be.
Seasonal Fluctuations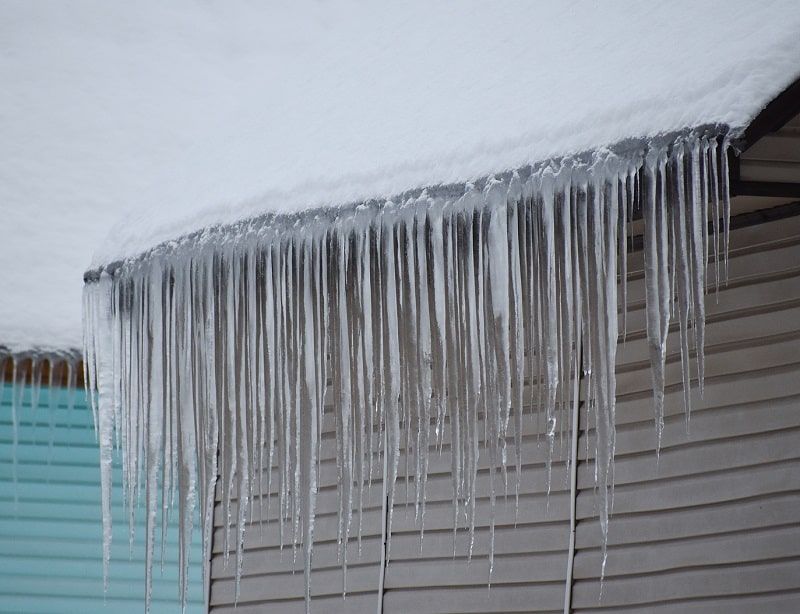 Each season has its own pros and cons when it comes to roofing.
Winter tends to be very slow for roofing contractors in colder climates, which can mean lower prices due to reduced demand. However, the potential for ice, snow, sleet, or extreme cold make winter a dicey time for residents with more volatile winters. In warmer climates, the drier winter months can be an ideal time to install a new roof.
Spring is often a busy time for roofing contractors in all climates, as weather conditions in colder climates begin to moderate, and there is often less chance of rain in the more southern parts of the U.S. Demand might push up prices, so spring may not always be the optimal time for homeowners looking to keep costs down.
Summer can bring extreme heat, humidity, and significant precipitation in some parts of the country. This can be challenging for roofers and also make it difficult to work with some roofing materials. Asphalt shingle roofing, for instance, is not meant to be installed in extremely high heat.
Fall can be a very busy time for roofing work, owing to better weather conditions and homeowners preparing for possibly harsher winter weather. This might result in higher costs and limited availability of roofing contractors.
Regardless of the season, most professional roofing contractors can install a new roofing system. The weather could cause delays, but when a home absolutely needs a new roof, it can be done.
Signs You May Need a Roof Replacement
Planning ahead for a new roof installation can allow homeowners some flexibility with scheduling their preferred roofing contractor and could even yield cost savings. However, it is important to note that delaying roof installation is only wise if the existing roof is not exhibiting serious issues. Here are a few signs that it is time for a roof replacement:
Roof Age
If the roof is nearing the end of its expected lifespan, homeowners are advised to start planning for an eventual replacement. Assuming that no other problems are present, this could be a window of several months to even a few years.
Asphalt Shingle Granules
If the granules on asphalt shingles are washing off and leaving bald spots, the shingles are wearing out. Clogged gutters and downspouts are often a result of this, and homeowners should take that as a sign to start planning for a roof replacement, though it is not usually an emergency situation.
Sagging Roof
A sagging roof could be a sign that the roof is no longer structurally sound, which can lead to major problems and even be dangerous. If a home's roof is drooping, it is time to contact a professional roofer for an inspection.
Water Stains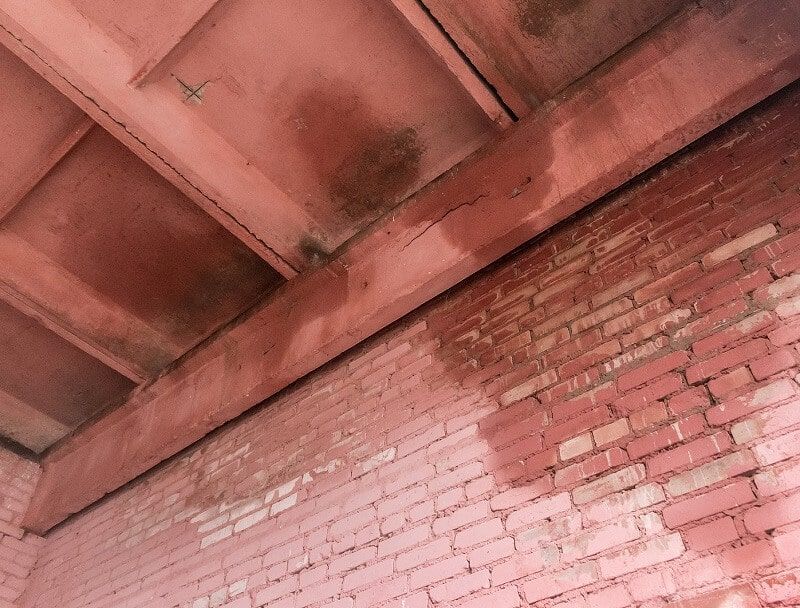 Stains or spots on ceilings or walls inside the home can be a sign that the roof is leaking. This can be a serious problem caused by any number of issues, or it can be something small that just requires an easy repair. A roofing contractor can assess the situation and provide a recommended solution.
Weather Damage
Whether it is caused by blizzards, hail, tornadoes, or hurricanes, roof damage from storms is common throughout the country. When a home's roof has sustained any kind of weather damage, it is important to have a professional inspection done to ensure that it remains stable and does not have small issues that can become big problems later.
Homeowners often want to avoid even considering having a roof replacement, but it is important to remember just how vital a home's roof really is. The financial investment to keep residents and the home's structure safe and dry is well worth it.
Roofing in and Near Woodstock
Northpoint Roofing Systems is your choice for residential and commercial roofing services in Cherokee County, Coweta County, and Gwinnett County. We earned a place in the top 1% of roofing contractors in the country thanks to our commitment to quality materials, work, and customer service.
Our licensed drone pilots can obtain important information about the status of your roof using aerial drones and the same AI powered software used by major insurance companies. If roof repairs or a full roof replacement, our experienced roofing professionals work with clients to help find the best roofing materials for their home and their budget. Our roof installers adhere to the highest standards of workmanship, and our materials and labor warranties provide peace of mind for years to come.
For homeowners needing roofing services due to unforeseen damage, we have experience working with homeowners insurance to ensure that claims are processed fully and promptly.
Contact Northpoint Roofing Systems today to schedule a free roof inspection.