Unlike in the past, when plain black asphalt shingles were used on nearly all residential roofs, there is tremendous variety in roofing materials today. Homeowners selecting a new roof must decide not only whether they want shingles, tile, metal, or flat roofing, but must also choose between dozens of specific styles and roof colors.
Given the many options, homeowners can choose a roofing material that works best for their home, their neighborhood, and their budget. Here's how to choose roof color.
Choosing Roofing Colors
Virtually all modern roofing materials come in different colors. Roofing contractors often have samples of various options to help homeowners with the decision-making process, but the choice ultimately rests with the homeowner, not the roofer.
The decision about roof color can feel stressful for homeowners, as it is generally hard to change once a roof has been installed. This means that your choice can last for decades or longer! So what are the best roofing shingles? Here are some factors to consider when deciding on roofing color:
Which Roof Color is Most Energy Efficient?
Your roof is responsible for keeping the inside of your home dry and your family safe, but it is also a factor in how much energy will be needed to keep the home's interior comfortable.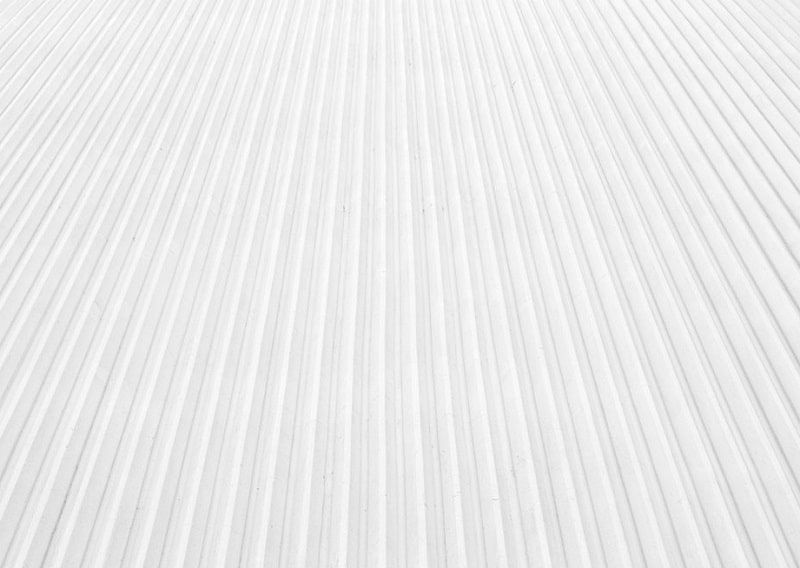 In general, dark roofs tend to absorb heat. This can cause the surface temperature of the roof to increase, which leads to an increase in the temperature inside the home. In climates where outdoor temperatures can be high and the sun is strong, this can lead to a significantly greater need for air conditioning - and higher cooling costs.
Conversely, lighter-colored roofs reflect heat, which allows them to stay cooler. Even in more temperate climates, white roof shingles can result in greater energy efficiency. Consider that in New York City, an asphalt shingle roof in a dark color roof can reach temperatures of over 150 degrees on a hot summer day, but a white roof can be 50 to 60 degrees cooler. Like many cities around the world, New York has started to paint the roofs of buildings white to reduce energy consumption.
If energy consumption and cost are important for you, a white or lighter-colored roof might be a good choice.
What Roof Colors Are Best for Resale Value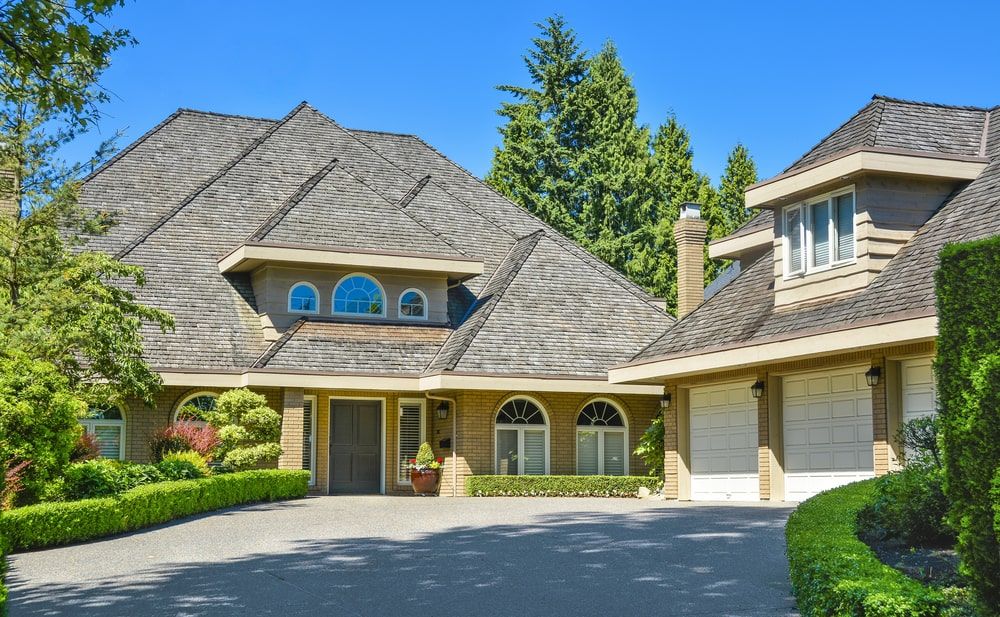 For homeowners who are considering the possibility of selling the home at some point during the roof's lifespan, resale value is another consideration. Does roof color impact a home's resale value?
Studies have shown that roof color does indeed matter to potential home buyers. In fact, over 90 percent of consumers felt that a roof color that worked well with the rest of the exterior increased perceived value. In fact, roofs with good resale value tend to be neutral-colored, including tan, brown, black, and gray.
Which Color Works Best with the Aesthetic of the Home?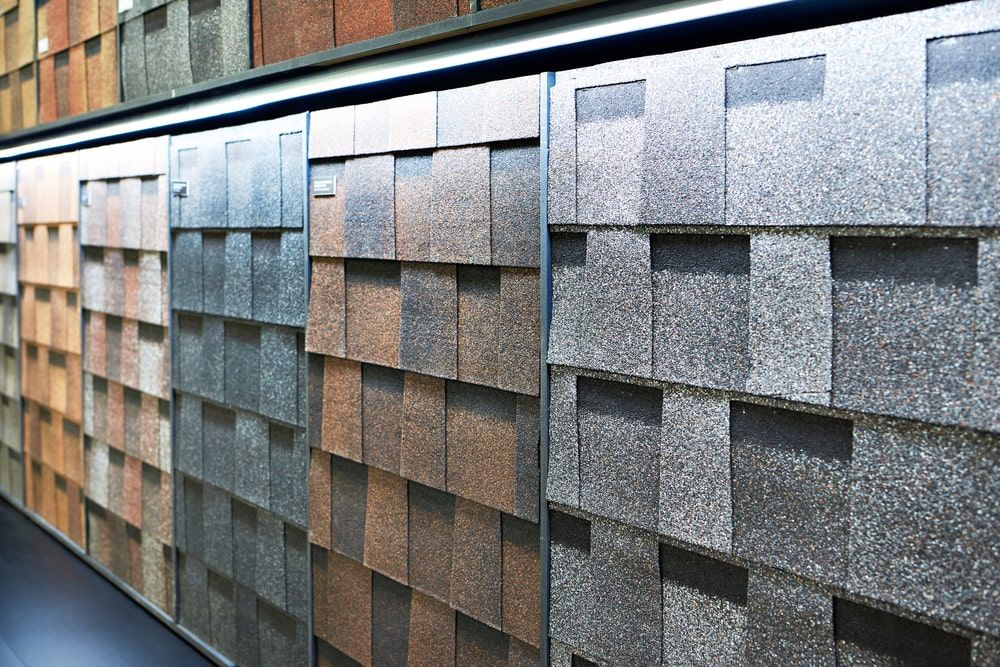 Aesthetics is a very personal subject, and, just as with interiors, people have differing opinions about what roof colors look best. Here are some general suggestions that might help guide your roof color decision:
General Coherence - Consider your roof as just one component of the overall look of your home. The color of the roof should work with the rest of the home's exterior, creating an overall look that feels cohesive, coordinated, and intentional.
Home Color Palette - If your home's exterior is primarily warm, natural colors, a roof that is on the brown side might work well. If the home's exterior walls are cooler roof colors like blue, green, or gray, a roof that is also in a cooler color might be a good option.
Roofing Materials - Some roofing materials have options that are a mix of several colors or shades. These can offer a unique look and also create a level of visual interest, but be careful about how they coordinate with the rest of the home to avoid causing too much distraction.
Architectural Style - Also think about the architectural style of the home. In some homes, the roof is very dominant in terms of shape and size when seen from the street, while the roofs on other homes may be nearly unseen. It is usually best to choose a roof color that does not overwhelm the overall style of the house.
In an effort to provide some guidance about color, roofingcalc.com has a guide that shows which roof colors coordinate well with different siding colors. Of course, these suggestions are primarily personal preferences, but they can be a good starting point to help homeowners narrow down their options in terms of shingle colors.
Even with color suggestions from websites, roofing contractors, family, and friends, it can still be challenging to visualize what your new roof will look like. Some manufacturers of roofing materials have developed tools to help you see what your home will look like based on your choices. For example, GAF has a Virtual Remodeler that allows you to upload a photo of your home to see how it would look with different shingle styles and colors. CertainTeed offers ColorView to assist in the color selection process.
Will you be installing solar panels?
One additional factor that should be considered when deciding on roof color is whether solar panels will be installed on the roof. Since solar panels are generally black, darker-colored roofing is usually a better choice to minimize the contrast.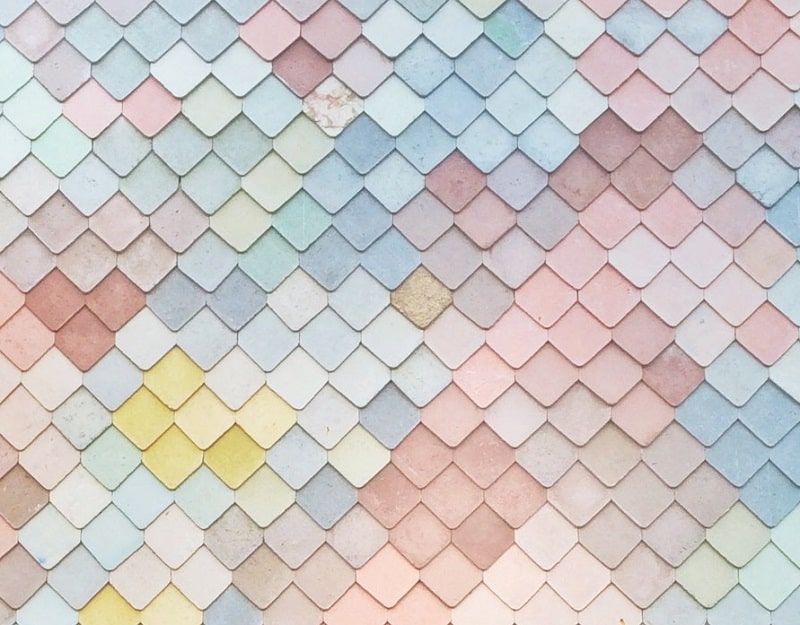 When you are in need of any roofing services, especially the installation of a new roof, your first step should always be to contact a professional roofing company. They can help you make all the decisions needed so that your entire roofing system not only functions properly, but also looks great.
Residential Roofing Services in and Near Woodstock
Let the professionals at Northpoint Roofing Systems work with you to determine the best color and other options for your new roof.
In addition to residential roof installations, our services include roof inspection, roof repair, and commercial roofing. With offices in Woodstock, Newnan, and Lawrenceville, our service area includes Atlanta and all surrounding areas.
When roofing services are needed due to damage that is covered by homeowners insurance, we can help you through the process of filing claims and submitting the required documentation.
Contact us today for a free roof inspection using our state-of-the-art damage detection technology.